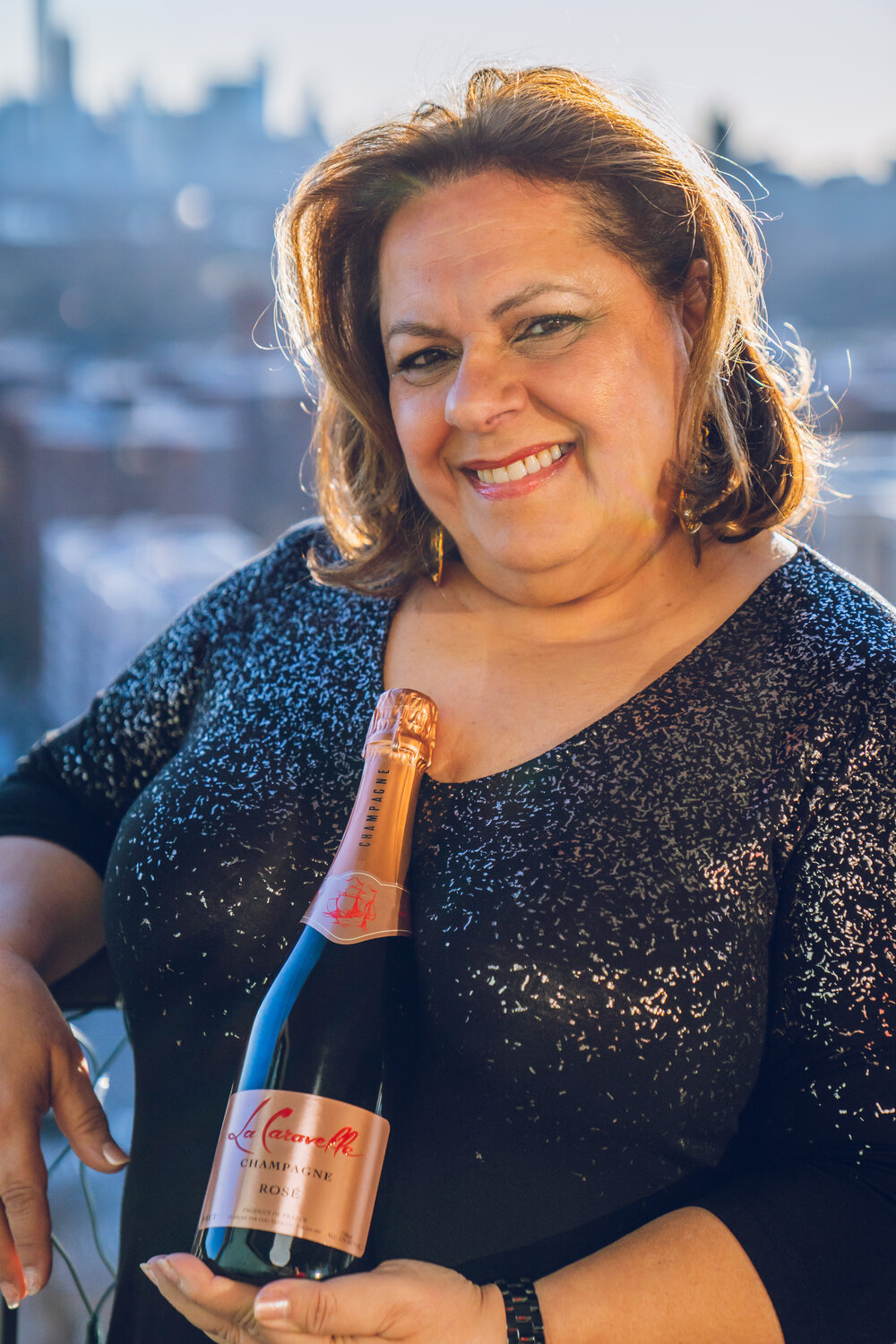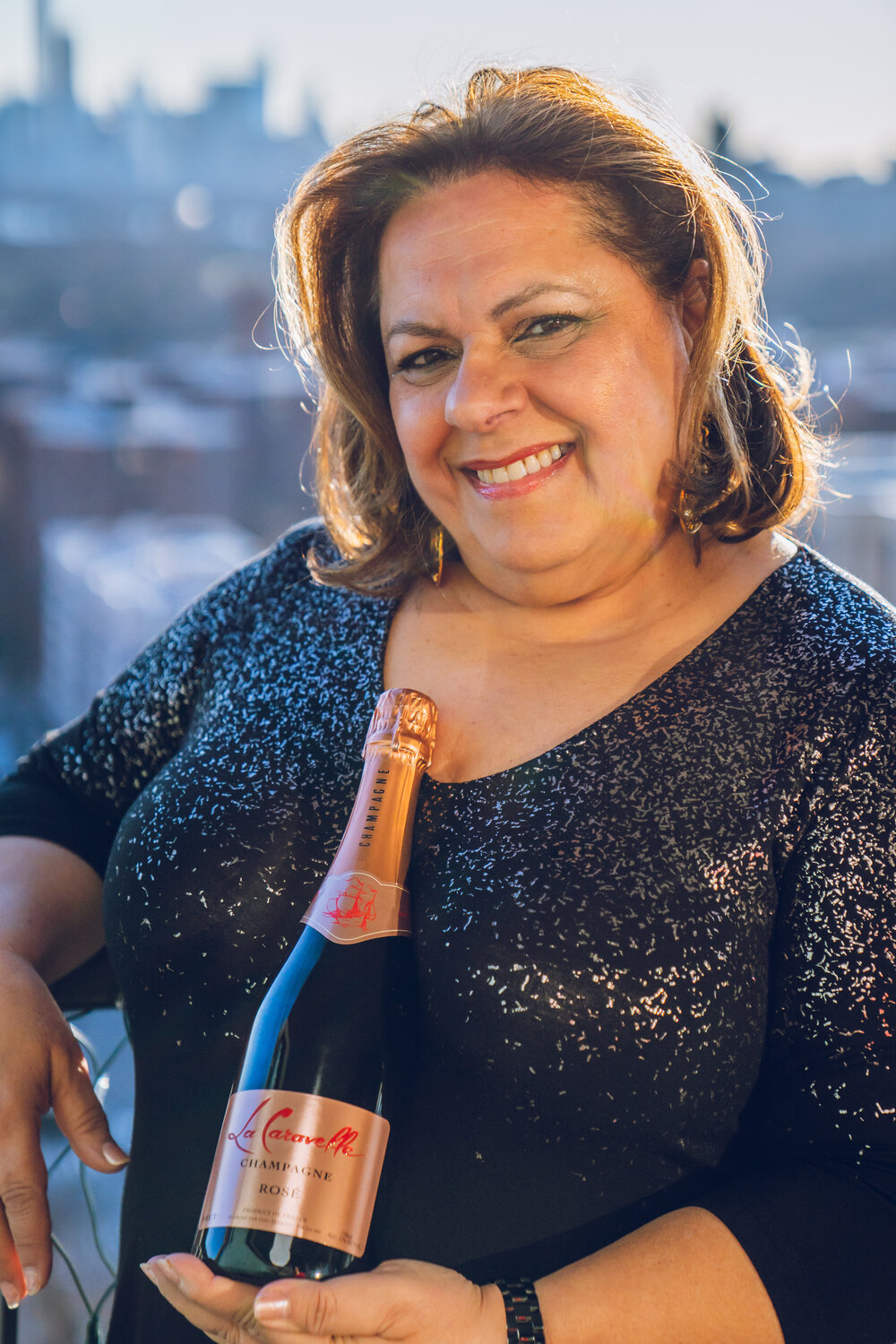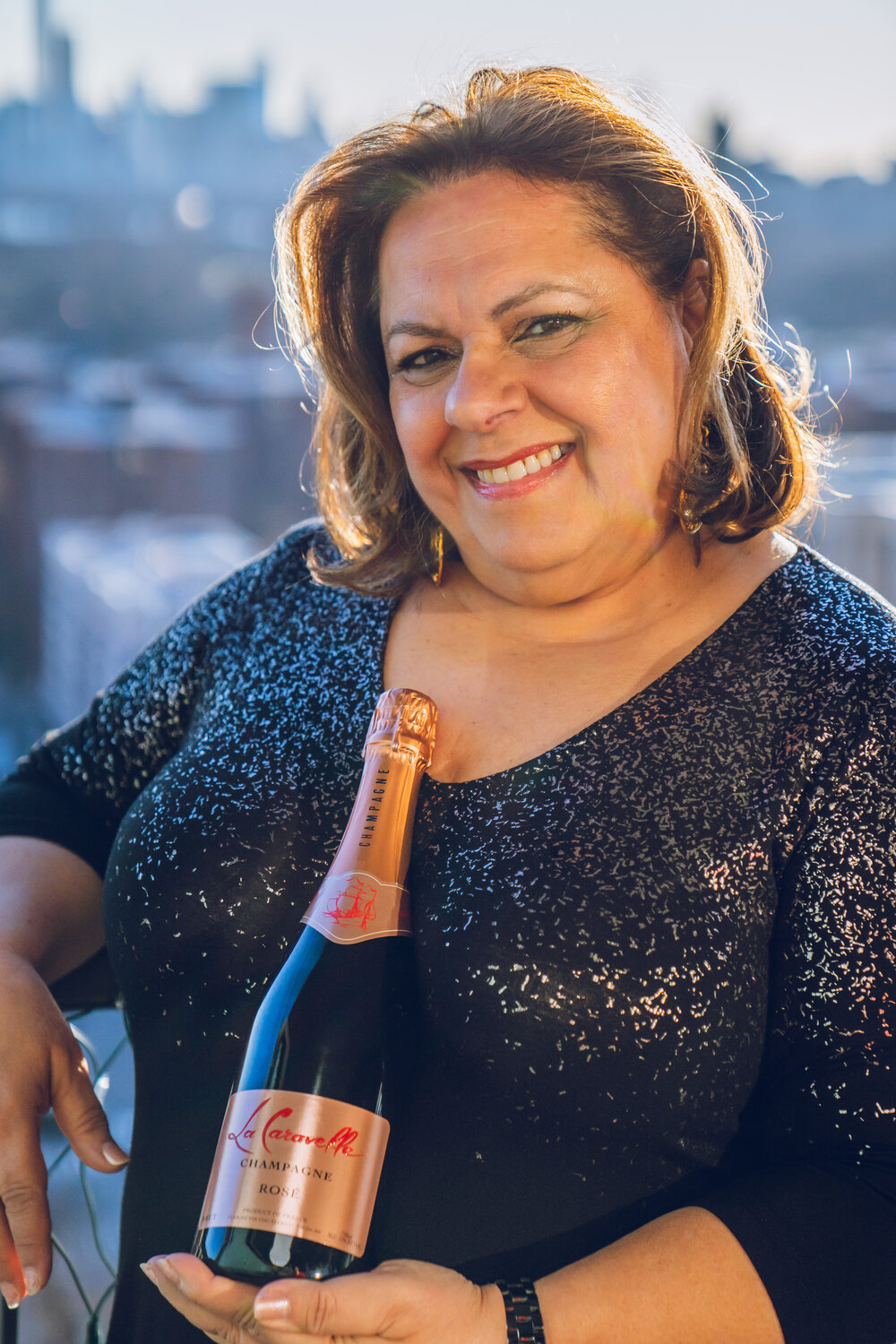 No wine embodies Summer quite like rosé and sparkling rosé is truly the epitome of casual Summer elegance. To guide us on a Summer-inspired, sparkling rosé adventure and get you in the mood to "drink pink", episode #25 features the fabulous Rita Jammet, lifelong Champagne lover and CBO (Chief Bubble Officer) of La Caravelle Champagne.
As co-proprietor (with her husband André) of one of New York City's most iconic French restaurants for 20 years, Rita created exceptional dining experiences for some of the world's most famous names (you simply MUST tune in for all the glamorous details!). It was her unique insight into hospitality and fine dining gained during this time that helped her to reinvent herself and establish La Caravelle Champagne when the couple decided to close the restaurant in 2004.
Today her delightful, food-friendly Champagnes are enjoyed in prestigious restaurants around the globe and her down to earth, drink-what-you-like approach to wine combined with her naturally warm, gracious personality make her the perfect Ambassador for the region and its iconic wines. So whether you're wondering how these special wines are made, what glassware to use and/or what foods to pair with sparkling wine - Rita's definitely got you covered!
So please pour yourself a glass of wine (preferably rosé!), kick back and relax and enjoy Episode #25 of The Wine Atelier Podcast featuring the delightful Rita Jammet as she gets us excited for enjoying rosé this Summer and shares the amazing story of La Caravelle Champagne!
TOP 5 THINGS YOU'LL LEARN IN THIS EPISODE
1.) How Rita combined her love of Champagne and 25+ years of experience running an iconic French restaurant into La Caravelle Champagne.
2.) Rita's concept of "double magic" when it comes to Rosé Champagne.
3.) The surprising way La Caravelle's Brut Rosé Champagne is made and how it gets its gorgeous pink color.
4.) Why Champagne is SO food friendly and which dishes Rita loves to pair with Brut Rosé.
5.) Which glassware you should definitely stay AWAY from when serving Champagne!
RESOURCES MENTIONED IN THIS EPISODE
- Champagne + Sparkling Wine 101
- All the details on the "saignée" method of making rosé
- Glassware mentioned: Zalto Denk'Art, The One by Andrea Immer Robinson, Gabriel-Glas
- Monday July, 13th: Bastille Day Champagne + Charcuterie event featuring Rita Jammet + Ariane Daugin of D'Artagnan
THANKS FOR LISTENING!!!
– To share your thoughts, please leave me a note in the Comments section below + click here to listen to previous episodes of The Wine Atelier podcast.
– To spread the word about The Wine Atelier podcast, please share this link on social media, in e-mails or anywhere else you like (Thank You in advance!).
– If you enjoyed the show, please click here to go to iTunes and SUBSCRIBE to so you don't miss a thing – AND – your honest review on iTunes are greatly appreciated!
---
---