In France, the fourteenth of July is referred to as Le Quatorze Juillet, otherwise known as Bastille Day. This important date commemorates the 1790 Fête de la Fédération held on the first anniversary of the storming of the Bastille on July 14th, 1789. The Bastille was actually a fortress-like prison used by the King and Queen to imprison those who challenged their authority. It was viewed by many as a symbol of all that was wrong with the royalty. Finally, on July 14, 1789, a throng of French citizens stormed the Bastille in protest. Just as citizens of the United States celebrate the signing of the Declaration of Independence as the beginning of the American Revolution, so the French celebrate the storming of the Bastille as the beginning of the French Revolution.
Festivities and official ceremonies are held all over France on this day and the oldest and largest military parade in Europe is held on the morning of July 14th on the Champs-Élysées. And in solidarity with the French, I like to prepare a special Bastille Day Menu that brings the Champs-Élysées to Chez Miskew via one of my favorite French dishes of all time, Frisée Aux Lardons, a salad that's a mixture of frisée lettuce, bacon (aka lardons) and a poached egg with a perfectly oozy, runny center.
Once the salty nuggets of bacon are browned, shallots, Sherry vinegar, olive oil and fines herbes (a combination of Mediterranean herbs such as parsley, chives, tarragon and/or chervil) are added to the fat in the pan to create a deliciously tangy, sinful concoction that's perfect for dressing the hearty, bitter frisée.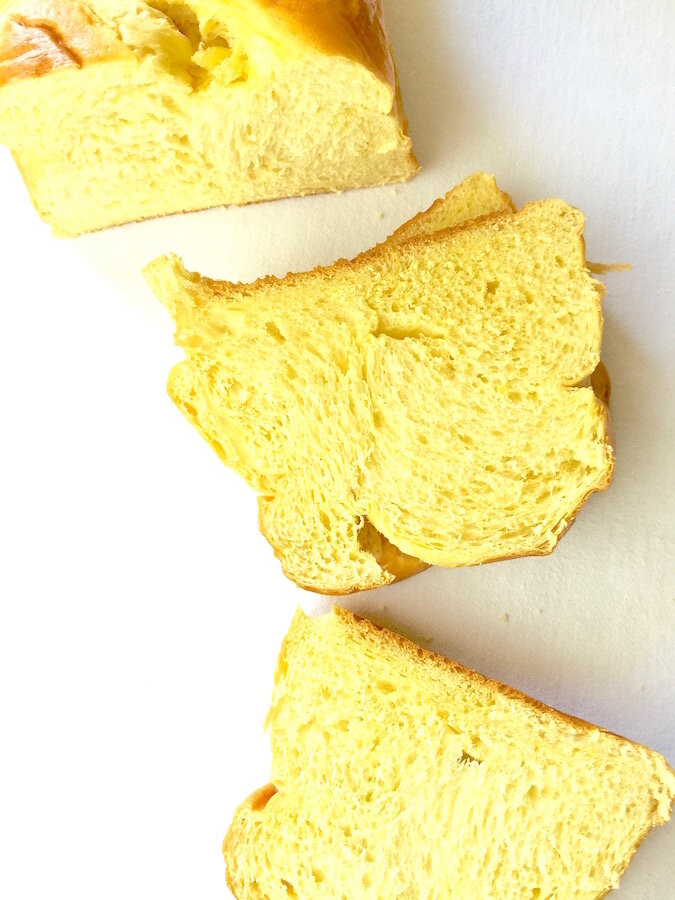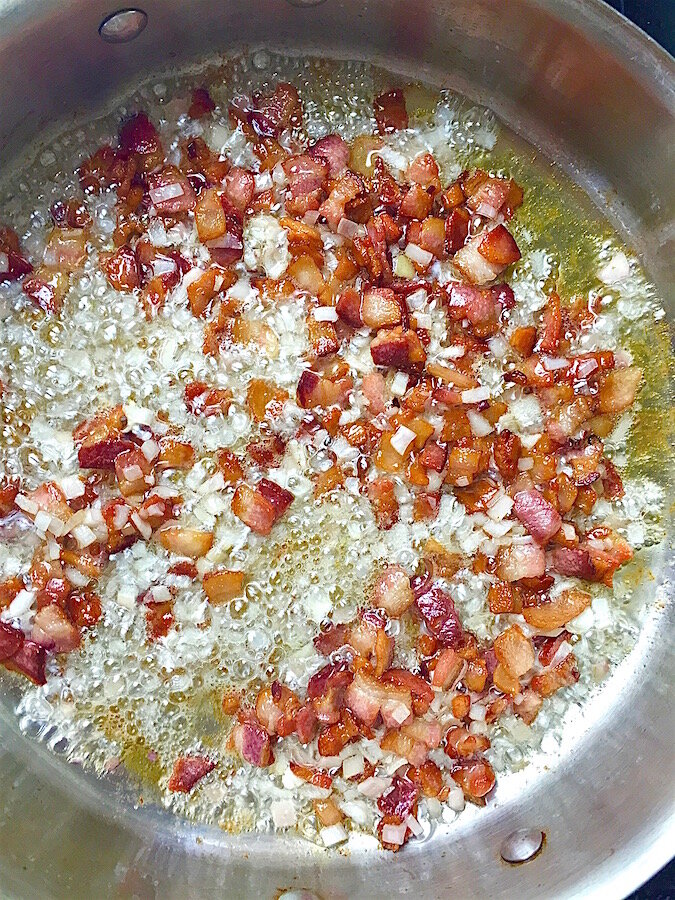 Once the salad is assembled, top it with a perfectly poached egg and the result...sheer deliciousness! I love the recipe for Frisée Aux Lardons from The Balthazar Cookbook which is from one of my all-time favorite restaurants in New York City. This cookbook is a definite MUST for all Francophile foodies!
Conveniently, this deliciously decadent salad pairs nicely with a variety of French wines. White wine lovers should opt for a refreshingly crisp Sancerre from the Loire Valley. Crafted entirely from Sauvignon Blanc (remember, French and most Old World wines are named according to where they're from, NOT the grape variety!), this wine has a mouth watering acidity that stands up nicely to the richness of the bacon fat and complements the vinegary "tang" of the salad dressing perfectly. Exceptional Sancerre producers to keep an eye out for are Pascal Jolivet, François Cotat, Henri Bourgeois, Michele Redde and Lucien Crochet.
A dry, Provençal Rosé would also be a fabulous choice especially since there's something truly magical about the way these pink wines pair with any type of pork product. Crafted from a variety of indigenous French grapes including Grenache, Cinsault, Syrah, Mourvèdre and Rolle these wines exhibit soft, red berry infused flavors counterbalanced by a delightful minerality and refreshing acidity that make them imminently food friendly. Producers to look for include Chateau D'Esclans, Chateau Minuty, Chateau Miraval, Chateau Sainte Marguerite and Domaines Ott.
Red wine lovers should opt for lighter-bodied, chillable reds like cru Beaujolais. These vinous gems (that are not to be confused with Beaujolais Nouveau) hail from the Southernmost part of Burgundy and have long been darlings of the Sommelier world. Unlike the uber-expensive, Pinot Noir-based wines of Burgundy proper, Beaujolais is crafted from the Gamay grape and these fragrant, fruity reds are characterized by a bright acidity, minimal tannins and charming notes of black and red berry fruit, violets and cassis. Their easygoing texture and flavor also make them gloriously versatile at the table.
To ensure you bring home a "Cru" Beaujolais be sure to look for the name of one of ten different villages or "crus" on the label. These villages make the finest examples of these wines that generally retail for under $25 a bottle and include: Fleurie, Chénas, Brouilly, Côte de Brouilly, Moulin-à-Vent, Morgon, St. Amour, Chiroubles, Régnié and Juliénas. Producers to seek out from this region include Maison Joseph Drouhin, Domaine Marcel Lapierre, Louis Jadot Chateau des Jacques and Domaine du Pavillon de Chavannes.
I like to round out my Bastille Day meal with something sweet like these simple, yet utterly delicious, French Honey Fleur de Lys cookies. I discovered them years ago on Laura Calder's show "French Food at Home" and they are still on regular rotation in our home today. They're extremely easy to make and the key is to bake the cookies until they are a rich, brown color which makes them taste like the burnt sugar topping of a creme brulée - ooh la la! I ordered a fleur de lys shaped cookie cutter from Amazon ($5.99) and a few days later voilà - delicious Bastille Day cookies.
I hope you enjoy this Bastille Day Menu featuring mouthwatering Frisée Aux Lardons Salad paired with the wine of your choice followed by delicious Honey Fleur de Lys cookies and I'd love to hear what you think! Please let me know in the Comments section below and if you'd like to receive my weekly newsletter, "The GG Guide to Wine + Food" featuring seasonally-inspired, Sommelier-curated recipes, wine recommendations, pairings and travel trips, please click here to sign up ~ Joyeux Le Quatorze Juillet!!!
Print Recipe
"FRISEE AUX LARDONS SALAD"
Author: The Balthazar Cookbook, Keith McNally, Riad Nasr + Lee Hanson
Serves: 6
Ingredients
6 slices of brioche, preferably stale

4 heads of frisée, cored, rinsed, spun dry and torn into bite-size pieces

1 tablespoon plus 1/2 cup Sherry vinegar

1/2 pound slab bacon (rind removed), cut into 1/2-inch lardons (thick cut bacon can be substituted if slab bacon is not available)

1/2 cup olive oil

1/2 teaspoon salt, plus more to taste

1/4 teaspoon freshly ground black pepper, plus more to taste

3 Tablespoons fines herbes

6 large eggs

Sea salt, preferably Maldon
Instructions
Preheat the oven to 375 degrees. Trim the crusts from the bread cut into 1/2-inch cubes. Place on a sheet tray and bake in the oven until golden brown, about 10 minutes. Shake the pan halfway through to toast evenly. Combine the croutons in a large bowl with the clean frisée.

Prepare the pan for poaching the eggs: Fill a wide-straight-sided saute pan with water (about two-third fulls) and add the tablespoon of vinegar. Over a medium-high flame, bring to a gentle simmer, and adjust the heat to maintain it.

In a dry skillet or saute pan over medium heat, brown the lardons well on all sides, about 10 minutes. Add the minced shallots and continue to cook for 2 to 3 minutes, to soften and lightly brown them. Without pouring off the fat, add the 1/2 cup of vinegar to the pan. Bring to a boil, using a wooden spoon to scrape any delicious bits that have caramelized on the surface of the pan. When the vinegar has reduced by half, about 3 minutes, turn off the flame. Add the olive oil, salt and pepper, and stir well to combine. Pour this warm vinaigrette with bacon into the bowl of frisée, along with the croutons and fines herbes. Toss well to combine. Divide the salad among 6 serving plates, piled into small heaps.

Crack the eggs, one at a time, into a small saucer and then slide them into the simmering water. Poach for 4 minutes, resulting in a set white and a cooked but runny yolk. With a slotted spoon, scoop out the poached eggs, one at a time, drain, and position on top of each pile of frisée. Sprinkle with crunchy sea salt (like Maldon) and a few turns of a peppermill. Serve immediately.
---
---