Wine can be a pretty intimidating subject. The sheer volume of information involved in its mastery is daunting enough but when you add a cadre of wine snobs and aloof Sommeliers to the mix, yep it's official. I remember when I decided to get serious about wine and make it my career, those first few trade events and study groups were terrifying! But over time, I put in the work and earned my credentials, all while pledging to make the world of wine as unintimidating as possible for my readers, family and friends. Wine should be a source of pleasure and discovering which wines you like (and WHY!), can be a lot of fun as well as the key to feeling truly empowered.
So just imagine a day where you no longer have to rely on your spouse or friend to tell you which wine to order. Picture yourself confidently bellying up to the bar and ordering a glass of Trockenbeerenauslese…or Pinot Noir depending on how you roll. So if you're interested in embarking on this wine-soaked journey towards vinous enlightenment, I've got six essential tips to Empowering your Palate that are going to help you learn about the world of wine and, most importantly, lead you to discover which wines YOU truly love!
6 Essential Tips for Empowering your Palate
TIP #1: EMBRACE + TASTE WINE WITH A SENSE OF ADVENTURE
In order to truly empower your palate and experience the world of wine, you're going to have to forego the tried and true, break out of your wine rut and start tasting lots of different wines. That's not to say you should just randomly choose wines based on the critter or picture on the label – no, not at all! You just need to start tasting different wines from a variety of wine regions that are recommended by your "go to" websites, resources and people whose opinions you trust and respect in order to make an informed decision.
Here on my website I've got lots of helpful resources to guide your tasting exercises including blog posts (a great place to start is with White Wine 101, Red Wine 101 and Champagne + Sparkling Wine 101), podcast episodes and mini video masterclasses on a host of wine regions, producers and styles of wine. And please scroll down for even more helpful resources and advice on empowering your palate!
TIP #2: DOCUMENT & TAKE PHOTOS:
You're out drinking wine with friends (properly social-distanced of course!) and you try a wine that truly wows you. You love it so much you're absolutely sure you'll remember the name of the producer and what the label looks like. But, not surprisingly, the next morning through your vinous haze you just can't remember a darn thing about that wine! (I've been there too!)
This is precisely why, the moment you discover a wine that delights you, either write down the name of the wine and/or producer in the "Notes" section of your iPhone or, even better, snap a photo of it. Having that photo is your key to finding that wine again or getting something that's very similar. So create a new folder in your photo app labeled "Wine" and, in time, you'll develop a library of images that'll tell the story of your unique vinous preferences. You can use this valuable information to help determine which wines you're likely to enjoy in the future. You can also use wine apps like Delectable (my personal fave!), Wine-Searcher and Vivino that have loyal communities of wine lovers and experts to guide you as well.
TIP #3: ESTABLISH A RELATIONSHIP WITH YOUR LOCAL WINE RETAIL STORE
This is perhaps the most important tip to vinous empowerment! In the process of discovering which wines truly make your palate sing, you'll need a guide by your side since I can't always be there with you (darn!). Because as you may have already discovered, many wines you read about on websites, in books or in magazines are not available at your local retail store. This is mostly due to antiquated wine laws that prevent retailers from having open access to whatever wines they want and unfortunately there's no sign of anything changing anytime soon.
That's why it helps to have someone who's local and easily accessible who can reliably guide you to a similar selection in the event the wine you're looking for isn't available. The beauty is, over time, you'll become more confident discussing wine and they'll become familiar with your palate and will be able to anticipate and recommend wines you'll like in the future based on your purchase profile with them. And I know they'll really appreciate your business right now, and conveniently, many of them deliver now too!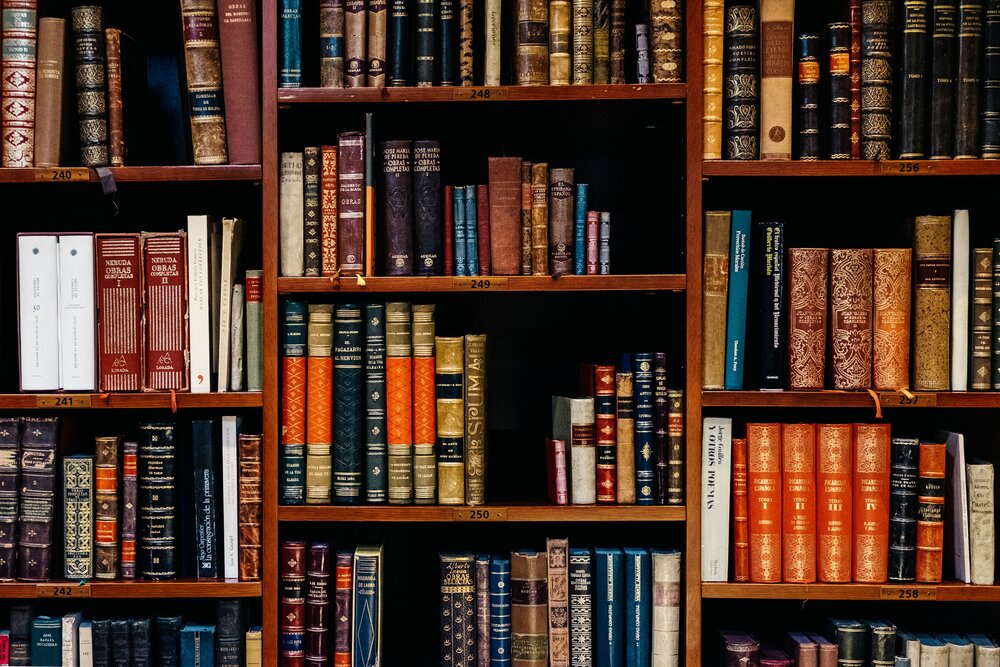 TIP #4: READ, READ, READ
Now that we're all supposed to be sticking closer to home, it's the perfect time to catch up on your reading! And there's SO many amazingly delicious wine resources to dive into. A great place to start here on my website is with my posts that cover the basics: White Wine 101, Red Wine 101 and Champagne + Sparkling Wine 101. Other resources I greatly admire in the wine world by some of my favorite experts include:
 TIP #5: ATTEND ONLINE/VIRTUAL EVENTS
This tip generally would have read "attend all the wine events you can afford and/or have time for," however, given our new, altered reality, virtual tasting are definitely the way to go - and I have to say, they are fabulous! I've been on both the attending and delivering end of virtual tastings and the sense of conviviality you experience at an "in-person" wine tasting can definitely be achieved at virtual events as well.
Some of my favorite entities that are hosting regular "virtual" wine tastings right now include:
TIP #6: TAKE CLASSES
While attending virtual events and tastings is really fun and you're probably learning something new during each one, if you really want to kick it up a notch, taking formal wine classes is the way to go!
I hope you find these 6 essential tips for Empowering your Palate helpful and that these resources enhance your enjoyment and exploration of the wine world. Whether as a career or hobby, this is truly a topic you can easily devote your life to!
And if you'd like to receive weekly updates about the world of food and wine, simply click here to sign up for my newsletter. The GG Guide to Wine + Food will delight you with seasonally-inspired, Sommelier-curated recipes, wine recommendations, pairings and travel trips. xo
---
---