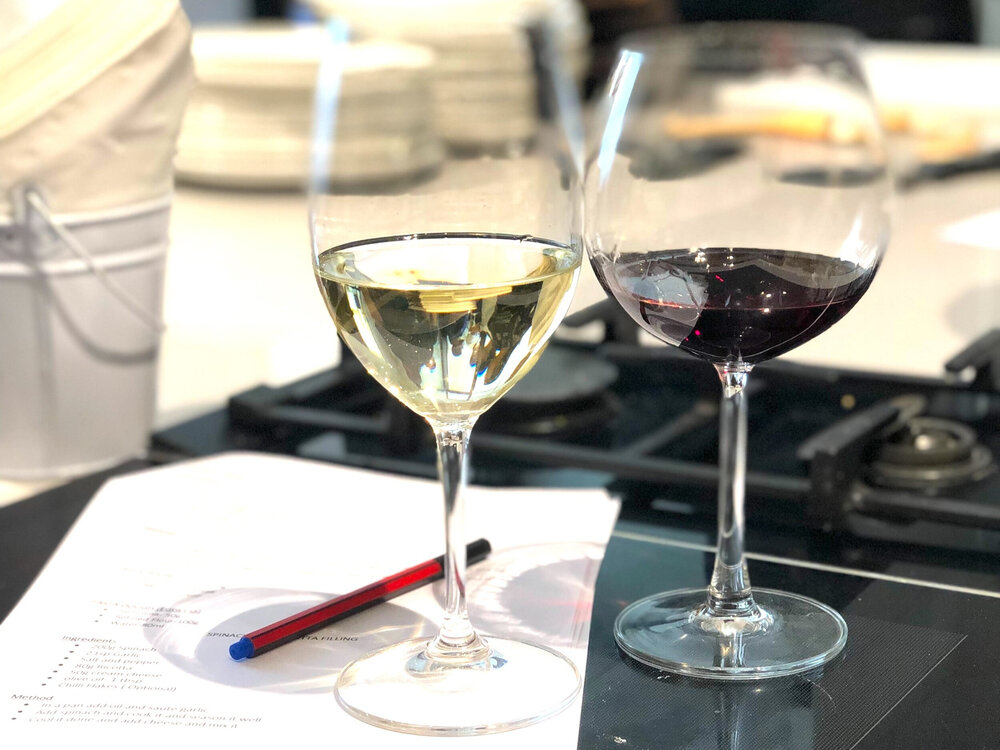 As those of you who kindly subscribe to my weekly newsletter know, I'm a HUGE proponent of sparking joy and finding respite from COVID-induced (or any type of) anxiety by immersing yourself in something you're passionate about. Something that truly lights your fire and gets your juices flowing. And if that something just happens to be wine, you are in the right place, my friend, because today I'm thrilled to announce my 2021 Virtual Wine Class schedule!
Over the past year, I've been conducting virtual classes for clients and friends and I've found it to be a truly miraculous way of bringing people together + enhancing their love + knowledge of wine during this difficult time. Having taught wine classes for over 10+ years prior to COVID, I've successfully adapted my teaching style to develop these live, 90-minute, interactive classes where you can come to build your foundation of wine, hone your tasting skills and, perhaps most importantly - empower your palate!
Please scroll down for ALL the details and I hope to see you for one or all three of my 2021 Virtual Wine Classes! If you have any questions please feel free to reach out to me directly at stephanie@theglamorousgourmet.com. xo
P.S. Get 10% off the purchase of all three courses by entering the code VIRTUAL10 during checkout!!!
---
---
WITH THESE COURSES, YOU WILL:
Learn to identify + evaluate the basic components of wine + explore which characteristics YOU prefer.

Discover the techniques Master Sommeliers use to blind taste wines + learn to implement them yourself.

Learn essential wine terms so you can more confidently "talk the talk" of wine.
WHO SHOULD TAKE THESE COURSES:
Anyone who enjoys wine + wants to learn more about it.

Anyone interested in learning or developing their knowledge of basic wine fundamentals.

Anyone who enjoys learning in a fun, non-judgmental environment.
EQUIPMENT YOU'LL NEED:
2-4 crystal wine glasses (with stems), I recommend these for white and these for red.

Wine selections for each class that students will purchase from their retailer of choice.

Access to a free Zoom account.
HOW IT WORKS:
Once you purchase your desired class(es) you'll receive an e-mail with further instructions + materials including course syllabus + the list of wines needed for each class.

The cost of wine is not included in the class price but procuring the wines for each class is an important part of each course. You can chose any retailer you like!
---
---