I've always been fascinated by Chile as a wine region. So on this Memorial Day weekend, I'm thrilled to share my podcast interview with a member of the "First Family" of Chilean wine and Chief Winemaker of the iconic Viña Montes, Aurelio Montes, Jr.
Aurelio's father is a pioneer of Chilean wine who relentlessly pursued his vision of producing wines of superior quality to the ones being produced in Chile at that time. The result of his labor was ViñaMontes, the first Chilean winery to produce and export Premium and Ultra Premium wines including their acclaimed Montes Alpha Cabernet Sauvignon and Montes Alpha M.
Although Aurelio, Jr. was born into the wine world, his story is anything but straightforward. Rather than automatically assuming the reigns of the family winery as one might expect, he took a circuitous and quite fascinating route to his current position as Montes' Chief Winemaker. During his vinous odyssey he gained valuable experience in both life and wine, essentially earning his way into his family's iconic winery in the process.
In this interview, Aurelio shares the details of his whirlwind journey through the vineyards of Australia, Napa and France and reveals the inherent and sometimes challenging intricacies involved in working with his legendary father.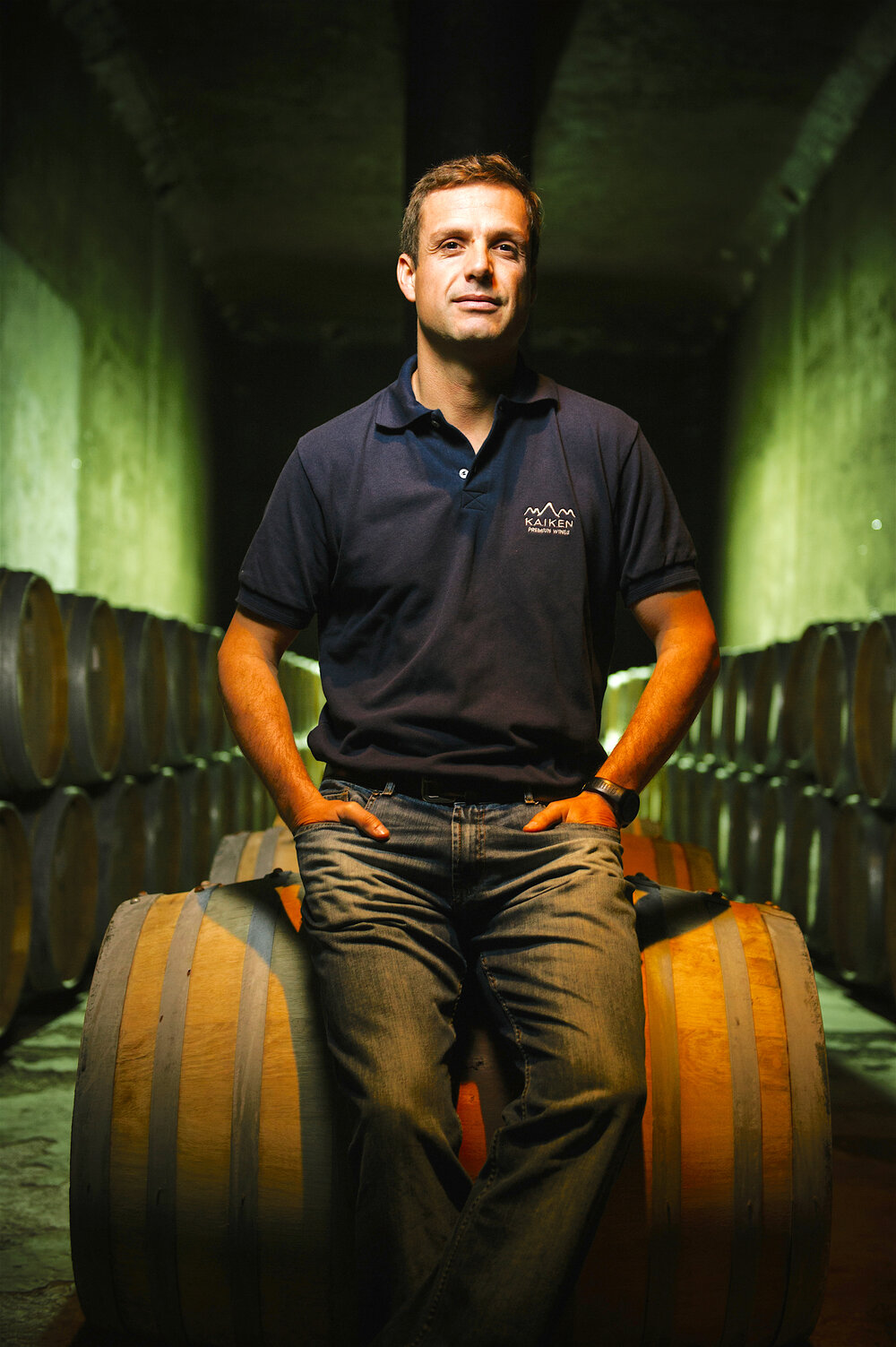 Aurelio also shares a fascinating behind the scenes look at his approach to winemaking and rationale behind key decisions including the importance of sustainable farming over the long term, and why becoming a "partner with the vine" is so important for producing excellent wine. He also does a deep dive into some of Montes' best known wines, discussing their nuances in great detail from the importance of their estate vineyards and the trials and tribulations of working with Chile's signature red grape, Carmenere.
I think you'll come away from this interview truly inspired by Aurelio's passion for winemaking and his attention to every detail that goes into making it. This includes his rationale for implementing the Chinese art of feng shui and playing Scottish Gregorian chants for the wine in order to achieve the best wine possible!
Many thanks to the charming Aurelio Montes, Jr. for taking the time to chat with me! To listen to this interview, simply click the "PLAY" on the slider above OR click here to listen in iTunes. Please stay tuned for more interviews with the world's most interesting people in food and wine!
RESOURCES MENTIONED IN THIS EPISODE:
- Learn more about the infamous phylloxera epidemic that ravaged the vineyards of Europe in the late 1800's by clicking here.
- Learn about the importance of stainless steel fermentation and fermenting "on the lees" by clicking here.
- For more details about white wine production, check out my post White Wine 101, please click here.
- For more details about red wine production, check out my post Red Wine 101, please click here.
THANKS FOR LISTENING!!!
To share your thoughts + spread the word about the The Wine Atelier podcast:
– Please leave me a note in the Comments section below & click here to listen to previous episodes of The Wine Atelier podcast.
– To spread the word about The Wine Atelier podcast, please share this link on social media, in e-mails or anywhere else you like (Thank You in advance!).
– If you enjoyed the show, please click here to go to iTunes and SUBSCRIBE to so you don't miss a thing – AND – your honest review on iTunes would be greatly appreciated!
---
---