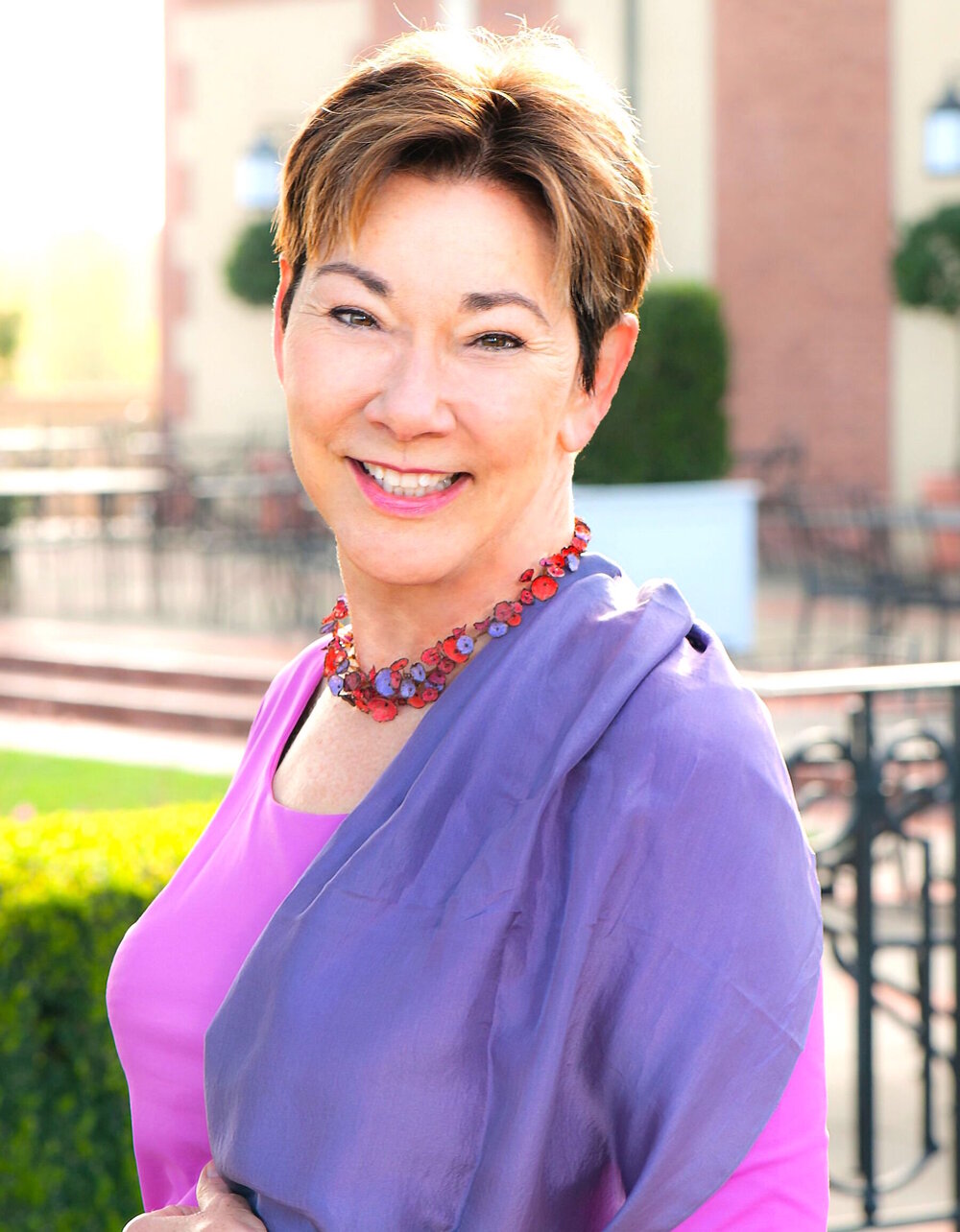 Our celebration of Women's History Month continues with another amazing woman in the wine industry, Eileen Crane, CEO and Founding Winemaker of Domaine Carneros. As a longtime fan of her exceptional sparkling wines, Eileen was at the very top of my list of guests to have on the show when I started this podcast last year. So, it's truly an honor to share this interview with you.
Eileen's 40+ year career as one of California's first female sparkling winemakers is truly inspiring and has earned her the title of "The Doyenne of Sparkling Wine." This well-deserved title was bestowed upon her by Author of The Wine Bible, Karen MacNeil who just so happens to be featured in last week's podcast episode. We strive for continuity here on The Wine Atelier Podcast!
In this episode, Eileen shares the fascinating details of her journey in wine which began with her memorable first sip of Champagne as a young girl. Culinary school followed as did her studies at UC Davis which ultimately strengthened her resolve to become a winemaker. Eileen also elaborates on how she went from working for some very well-respected wineries, to being tapped by Claude Taittinger in the late 1980's to become winemaker for Domaine Carneros, while also overseeing construction of the brand new facility.
What can't this woman do?!?
We also get geeky discussing the nuances of the Pinot Meunier grape, the importance of owning your own estate vineyards, and the delights of pairing sparkling wine with food. Eileen also shares sage advice for women considering a career in the wine industry and, if you're planning a trip to wine country, there's an exciting new experience at Domaine Carneros you're NOT going to want to miss!
Many thanks to the fabulous Eileen Crane for joining me and to listen to this episode of The Wine Atelier podcast, simply click "play" on the slider above OR click here to listen in iTunes. Please stay tuned for more interviews with amazing women of food and wine as we continue our celebration of Women's History Month!
RESOURCES MENTIONED IN THIS EPISODE
1.) My post on Champagne 101 that describes the details of the Méthode Traditionelle
2.) Domaine Carneros La Rêve Blanc de Blancs
3.) Domaine Carneros  Jardin d'Hiver Asian-inspired Five Course Pairing Experience
THANK YOU FOR LISTENING!!!
To share your thoughts + spread the word about The Wine Atelier podcast:
– Please leave me a note in the Comments section below & please click here for previous episodes of The Wine Atelier podcast.
– Please share this link on the social media platform of your choice.
– If you enjoyed the show, please click here to go to iTunes and SUBSCRIBE to so you don't miss a thing – AND – your honest review on iTunes would be greatly appreciated!
---
---