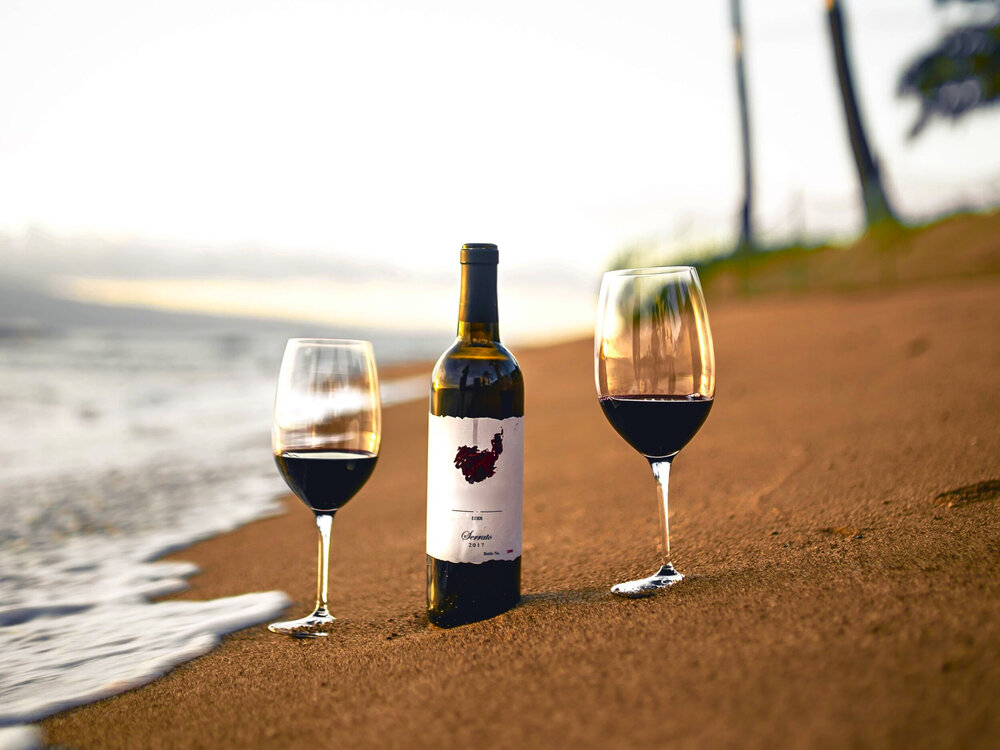 While rosé has quickly become Summer's signature wine, with white wine coming in a close second, today I've got something for you die hard red wine lovers who would MUCH rather #Cabernetallday - even in 110 degree heat! And thanks to those of you who reached out to me about this topic because there are puh-lenty of positively delightful, seasonally-appropriate red wines from around the globe for you to enjoy this Summer and I've included some of my favorites in this post.
You can enjoy these beauties on their own (served with a slight chill, of course!), or paired with your favorite Summer dishes like meatier fish (i.e. swordfish, salmon), burgers and BBQ - the possibilities are truly endless…and oh so delicious!
Before we dive into the selections, here are a few tips to keep in mind when choosing a Summer red wine:
Opt for wines made from thinner-skinned red grape varieties such as Pinot Noir, Gamay and Barbera which produce light- to medium-bodied red wines with minimal tannins that are much more refreshing in the heat of Summer.

Avoid heavily oaked red wines. French oak imparts notes of baking spices such as clove, cinnamon and allspice as well as a richer, more viscous texture which is more of a #Fallthang. Summer reds should exhibit a nice balance between fruit and acidity with only a kiss of tannin!

Keep an eye on that ABV! If you're spending the day at the beach or lounging by the pool you don't want to get prematurely #daydrunk because a wine's alcohol level is off the charts. Stick with reds 14.5% or lower and you'll be able to enjoy AND remember your Summer day.
REFRESHING RED WINES TO ENJOY THIS SUMMER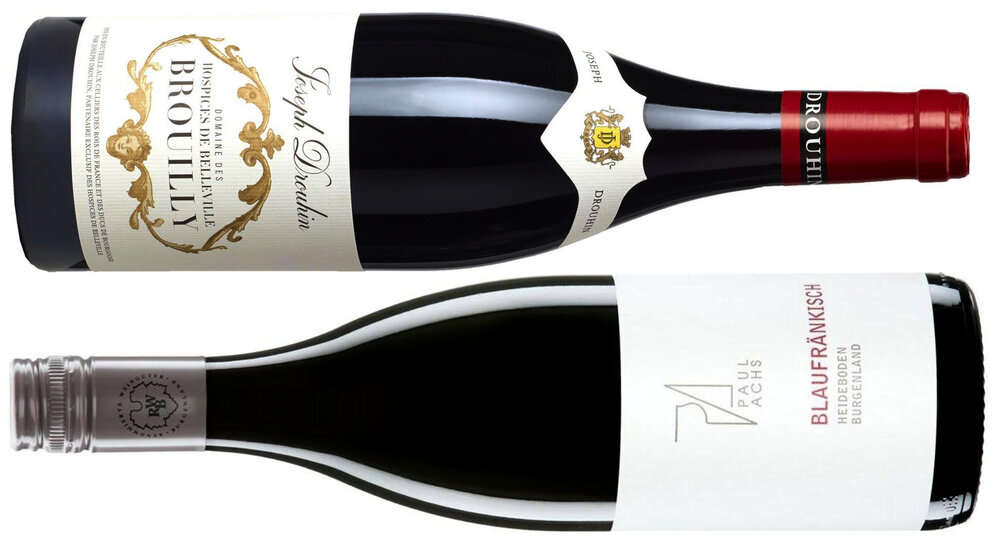 1.) Maison Joseph Drouhin Hospices de Belleville Brouilly, Beaujolais, France ($25): One of the best Summer pandemic #winegoals you can have is to get to know cru Beaujolais - NOT Beaujolais Nouveau - CRU Beaujolais! These wines hail from specific villages or "crus" (there are 10 of them!) within the southernmost part of Burgundy and are crafted entirely from the Gamay grape that produces utterly charming, light- to medium bodied reds that are vibrant, fruity and delicious. This exclusive partnership between Maison Joseph Drouhin and the Hospices de Belleville is worth seeking out with notes of black cherry, wild strawberry, violets and spice - for maximum enjoyment, serve slightly chilled!
2.) Paul Achs Blaufränkisch Heideboden, Burgenland, Austria ($19): Please don't let the name deter you! The Blaufränkisch grape is one of my Summer faves and it might just become yours too! This indigenous Austrian grape produces medium-bodied red wines known for having oodles of lush, dark fruit (i.e. blackberry, black cherry and plum) accentuated by notes of black pepper, herbs and flowers. And in the hands of esteemed winemaker Paul Achs, you really can't go wrong! Opt for youthful examples of Blaufränkisch like this one which are guaranteed to charm you with their lively acidity and soft, approachable tannins.
3.) Vietti Barbera d'Asti Tre Vigne, Piedmont, Italy ($18): If you are new to the Barbera grape, this delightful Italian red will immediately win(e) you over! Not to be confused with the Nebbiolo-based Barolo and Barbaresco wines which hail from the same region and require ample aging, Barbera (which is the name of the grape AND the wine) is ready to drink young. These alluring, medium-bodied gems are known for their racy acidity, soft tannins and charming, fruity character. This incarnation from the legendary Vietti family display notes of black currant, black cherry, violet and cassis with a lengthy, spice-tinged finish that'll have you coming back for more!
4.) A.A. Badenhorst Secateurs Red Blend, Swartland, South Africa ($17): The Secateurs line of wines, named for the tool used to prune back the vines in the Winter and harvest ripe grapes in the Summer, from cousins Adi and Hein Badenhorst is, simply put, sheer Summer perfection! I mentioned the Secateurs Chenin Blanc in my Summer white wine post and the red, a juicy blend of Cinsault (82%), Shiraz (10%) and Grenache (8%), is equally delicious. Fragrant aromas of ripe red fruit and spice are followed on the palate by savory flavors of ripe red cherry, red currant and pomegranate with hints of anise and spice with a supple, smooth mouthfeel.
5.) Paul Cluver Estate Pinot Noir, Elgin, South Africa ($24): Pinot Noir has the ethereal lightness that's so desirable in a Summer red wine but often at a very high price. Enter the wines of Paul Cluver! This 4th generation family has been farming in the Elgin Valley for 120 year and were the first to pioneer it as a fine wine region. The region's cool climate is perfect for growing the finicky Pinot Noir grape and Cluver focuses exclusively on Burgundian clones. This gem of a wine is 100% Pinot Noir aged in a combination of (25%) new and used French oak barrels and the end result is a delightful, medium-bodied wine with classic notes of red cherry, cranberry, earth and spice.
6.) Tasca d'Almerita Tascante Etna Rosso Ghaia Nera, Sicily, Italy ($20): Sicily seems to be a never-ending source of intriguing grapes like this red beauty: Nerello Mascalese. Producing wines I would describe as Pinot Noir meets Nebbiolo, its wines can be fruity, herbaceous, spicy and floral all at the same time and, perhaps most importantly, imminently enjoyable. The wine's pale color belies its power, leading you to believe you're in for a wimpy wine but that couldn't be farther from the truth! Instead, this wine delights with robust aromas and flavors of black cherry, wild strawberry, spice + volcanic ash accentuated by a tangy acidity and lithe tannins.
---
---