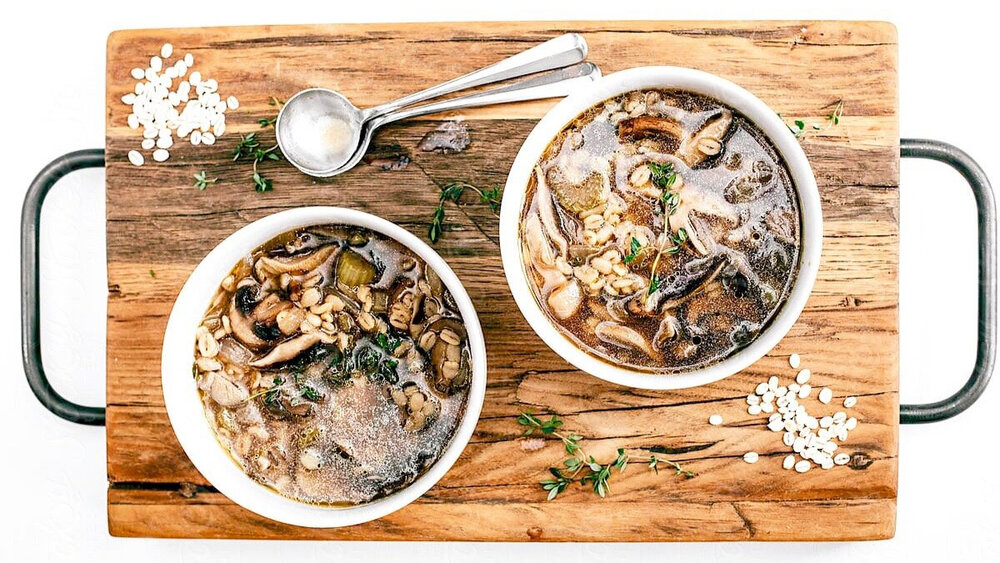 Folks, next time a cold front (or "cool" front if you're in South Florida) rolls into town, please do yourself a favor and put this delicious recipe for Porcini Mushroom, Thyme, & Barley Soup at the very TOP of your list! It is literally the culinary equivalent of a cozy, cashmere blanket on a chilly Fall night.
The combination of dried porcini and cremini mushrooms gives this soup a delightful depth of flavor and texture that is sure to make your taste buds sing. And as a confirmed carnivore I have to admit, I didn't even miss the meat!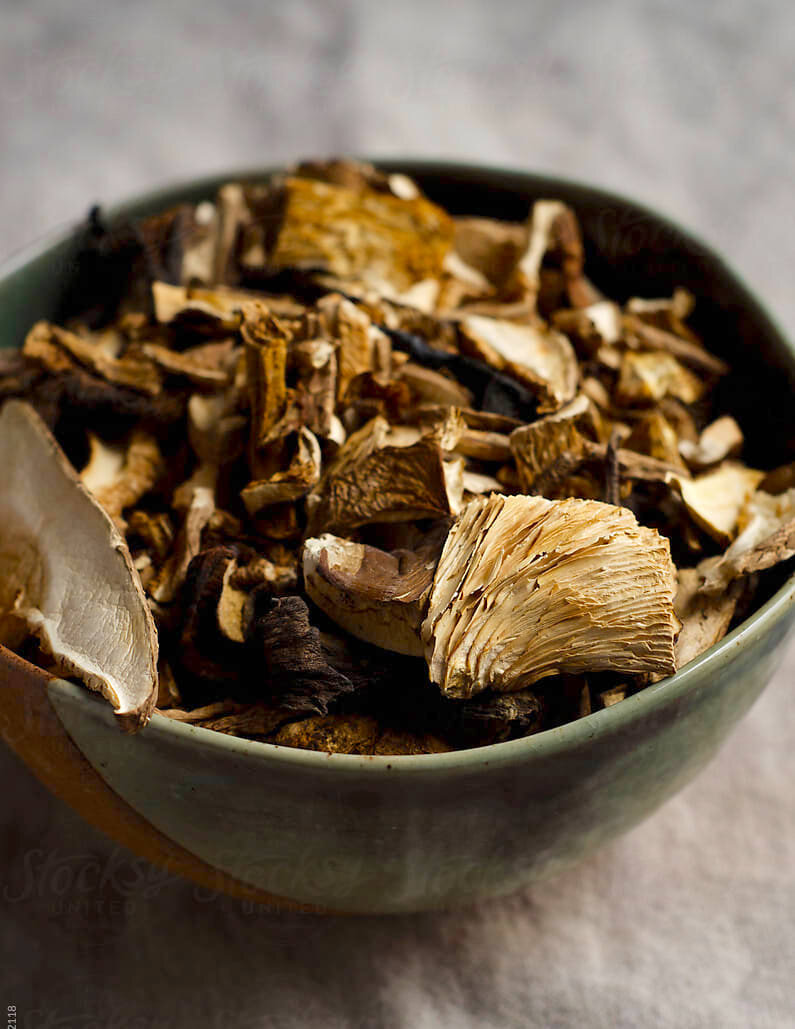 I also think this soup beautifully demonstrates the concept of "umami" which refers to "a savory taste" and is now considered one of the five basic tastes along with sweet, sour, bitter and salty. The starch from the barley also creates a wonderful creaminess as the soup cooks and the thyme lends the perfect contrast of "brightness" to the earthy, savory flavors.
This extremely comforting soup is sure to get you through many a chilly night and is a wonderful way to savor the season without a lot of work slaving over a hot stove! For more Fast + Fabulous recipes that take around thirty minutes to make, please click here.
PRINT RECIPE
"PORCINI MUSHROOM, THYME + BARLEY SOUP"
Author: Stephanie Miskew | The Glamorous Gourmet
Serves: 4-6
Ingredients
2 Tablespoons good olive oil

2 large shallots, finely chopped

1 1oz. package dried porcini mushrooms

2 garlic cloves, minced

1 lb. cremini mushrooms, trimmed and sliced

2 quarts beef broth

5 sprigs fresh thyme

1/2 cup pearled barley, rinsed

Kosher salt

Freshly ground black pepper

1/3 cup chopped fresh Italian parsley
Instructions
In a small bowl, cover dried mushrooms with 2 cups of boiling water and soak, for 20 minutes using a small plate to keep them submerged. Strain and reserve the liquid and give the mushrooms a rough chop. Set liquid and mushrooms aside.

Heat olive oil in a soup pot over medium-high heat. Add shallots and garlic and saute until fragrant, about 2 minutes.

Add the cremini mushrooms and cook until they release their liquid, approximately 5 minutes. Add reserved mushroom liquid, reconstituted porcini, beef stock and thyme and bring to a boil. Add barley and reduce to a simmer.

Cook soup partially covered until barley is tender, 35 to 40 minutes. Season with Kosher salt and pepper. Stir in parsley before serving.
---
---