If you're a foodie you've probably heard of the James Beard Awards. These famed and highly coveted awards are widely considered the culinary equivalent of the Oscars. And, like their Academy Award counterparts, they are equally as career changing for their talented recipients. But while you may be familiar with these prestigious awards, what about the man behind them - just who IS James Beard?
James Beard was a "pioneer foodie" and true champion of American cuisine. The New York Times dubbed him the "Dean of American Cookery" in 1954 and he nurtured and taught a generation of American Chefs who continue to influence our food culture today. But while he had a profound influence on American food, it wasn't always easy going for Beard.
Born in 1903 in Portland, Oregon, Beard was initially determined to pursue a career as an actor and singer. After a brief stint at Reed College during which he was expelled due to his homosexuality, he traveled abroad with a theatrical troupe in pursuit of his dream. It never seemed to happen for Beard though and after moving back to the US in 1927, he ultimately settled in New York City. Here, he continued to try his hand at acting and to supplement his sporadic income, Beard turned to catering. Thankfully, it wasn't long before he realized his future was in food.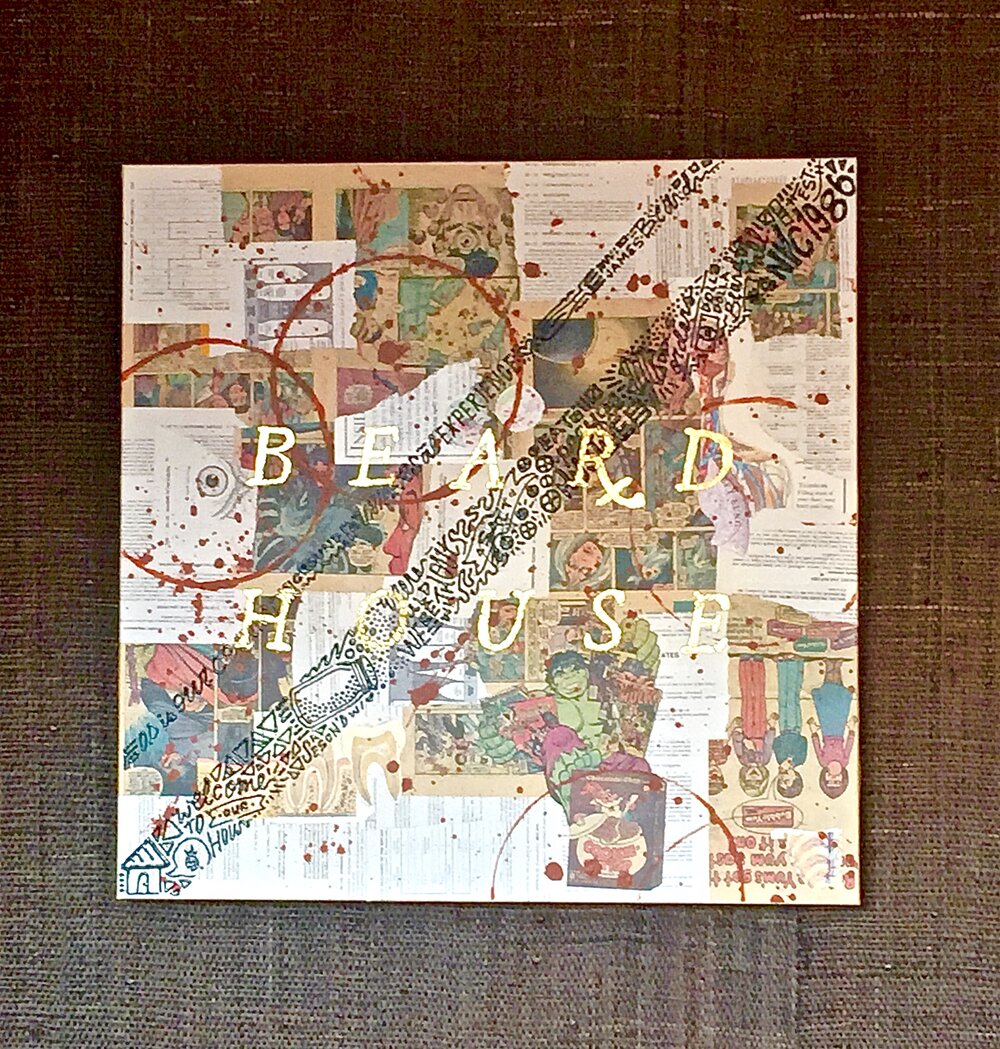 Beard established a small food shop called Hors D'Oeuvre and published his first cookbook, Hors D'Oeuvre and Canapés, in 1940 which established him as a culinary authority. This led to even more successful cookbooks, a teaching career as well as a live cooking show on NBC in 1946, making Beard the first American culinary television personality. Beard was the truly consummate host who loved to entertain right up until his death at 81 years old.
Today, Beard's legacy lives on in the James Beard Foundation that was founded after his death in 1984. Thanks to Julia Child, one of Beard's dear friends and colleagues, and Beard's former student, Peter Kump, the foundation's headquarters are housed in Beard's former New York City apartment. It is currently North America's only historic culinary center.
On a recent trip to New York City, Steve and I toured the James Beard House. Yvon Ros, Director of Sponsorship and Special Events for the Beard Foundation, kindly guided us through the Greenwich Village brownstone. Originally built in the 1860's, the home has been lovingly cared for and preserved. "We try to keep it as original as possible," Ros confirmed. "With Chefs and people coming in and out, the space sees a lot of wear and tear. Funds from membership, sponsorships, ticket sales and dinners are used for the constant upkeep. House purveyors are also key and keep the kitchen stocked with essentials."
Each floor of the brownstone features portraits and paintings of Beard at different ages and stages of his career. Menus and tributes as well as a library full of books are also on display as tributes to the amazing culinary events which have taken place in the house featuring some of the countries most revered Chefs.
And while you might expect the kitchen of the James Beard House to be a grand, ultra modern showcase, it's essentially the home's original kitchen. It was brought up to code, however, which was a huge undertaking in and of itself. At any moment though, you feel Beard could appear from around a corner, offering you a caviar-stuffed mushroom and glass of Champagne.
Behind the kitchen is a glassed in atrium which leads out to a spacious courtyard that's perfect for pre-dinner cocktails when the weather allows.  Thankfully, the neighbors are pretty understanding on event nights.
The second floor features the library, which now serves as the main dining room as well as what used to be Beard's bedroom and bathroom. This portion of the house retains much of its original charm, right down to the avocado green walls, pineapple wallpaper and the bedroom's mirrored ceilings and completely mirrored bathroom.
It WAS the 70's and 80's after all!
Beard's mattress was also placed against a bay of windows that faced the street. Ros shared a humorous anecdote, "Beard loved to entertain but rumor has it when people saw his feet against the window, they knew not to come in."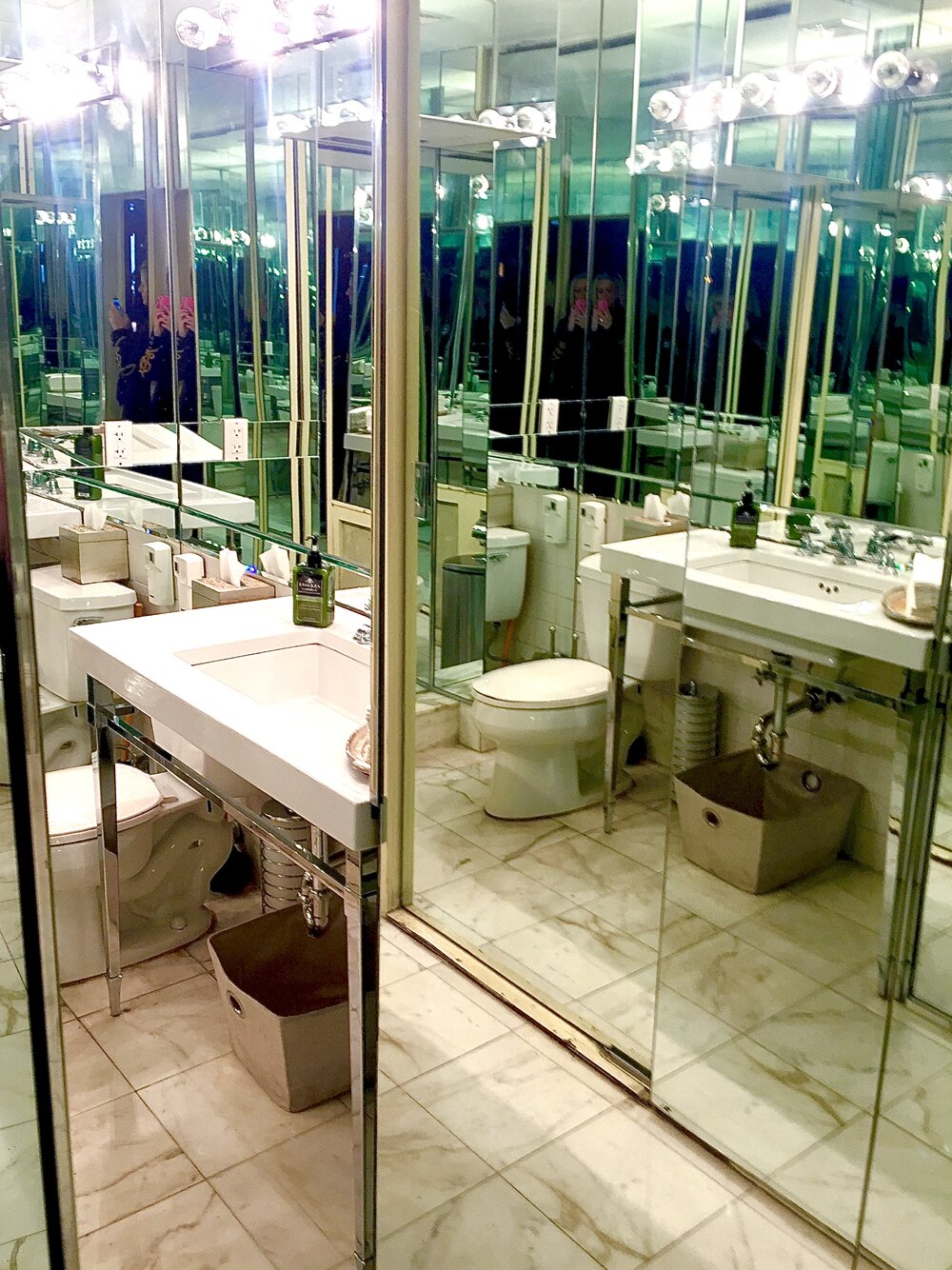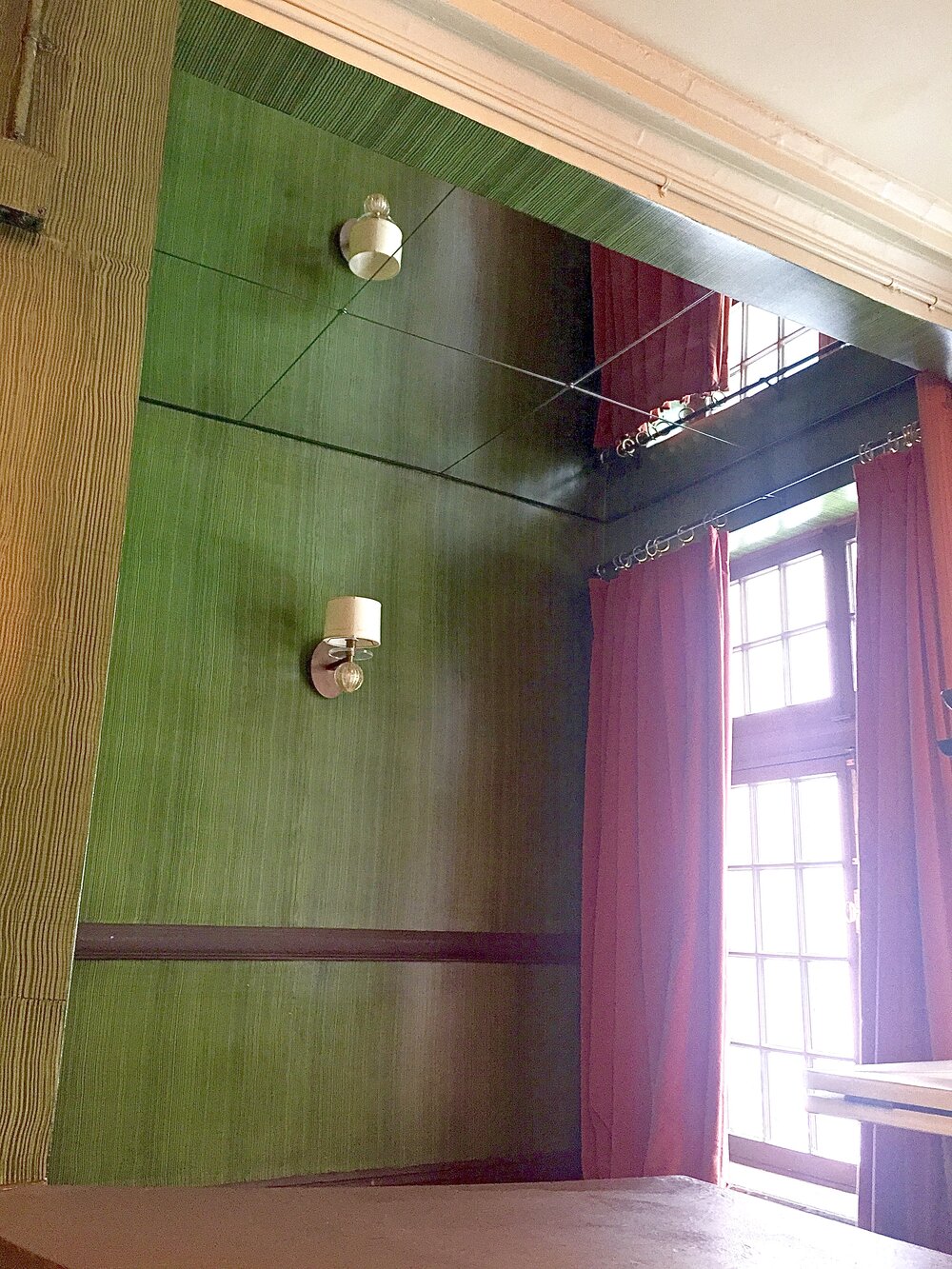 Many thanks to Yvon for the wonderful tour and I hope you've enjoyed the virtual tour of the James Beard House. Next time you're in New York City, please consider arranging a tour and/or attending one of the many amazing dinners offered throughout the year. You'll be benefiting up and coming Chefs and preserving one of America's oldest culinary institutions.
Steve and I will be attending the Beard Foundation's annual Summer event "Chefs & Champagne" featuring Honoree Padma Lakshmi next Saturday, July 28th. Please click here for more information and we would love to see you there! You can also click here to read more about previous years and honorees (Marcuss Samuelsson, Bobby Flay, John Besh) here on my website.
James Beard House | 167 W. 12th Street | New York City, NY | 10011 | www.jamesbeard.org





---
---