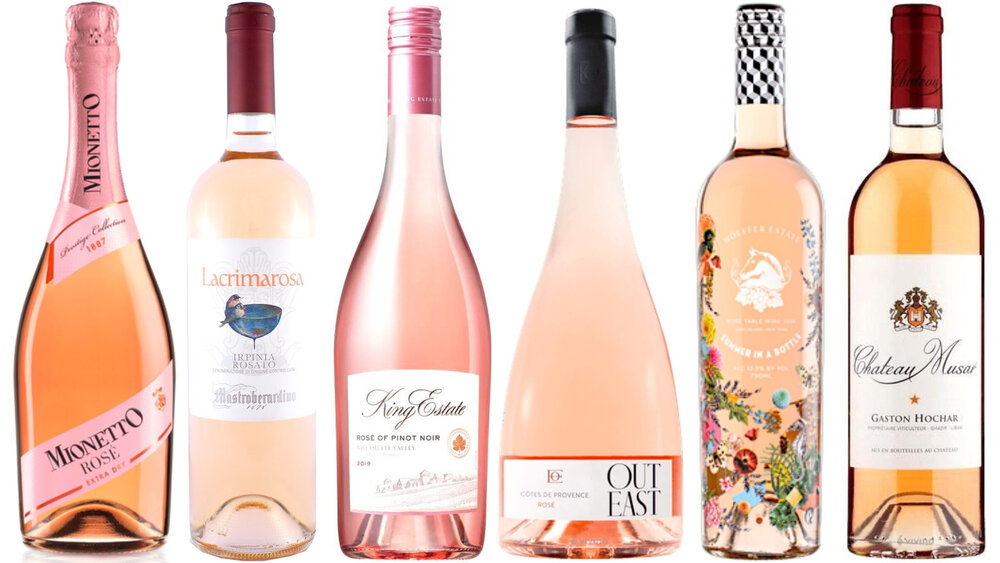 It's been almost a decade since the #RoséRevolution began and these glorious (dry) pink wines have been enchanting wine lovers ever since. Thankfully, this delightful trend shows NO signs of stopping and to kick off Spring 2021 (aka Rosé Season) I'm sharing some fabulous, reasonably priced rosés that are perfect for your Spring and Summer soirées.
And while Provence is the birthplace of rosé, pretty much every wine region in the world produces its own version of this pink wine, made from its own indigenous grape(s) with its own unique color and flavor profile. For that reason, I'm thrilled to select wines that represent just how diverse these delightful wines are and encourage wine lovers everywhere to taste the #RoséRainbow.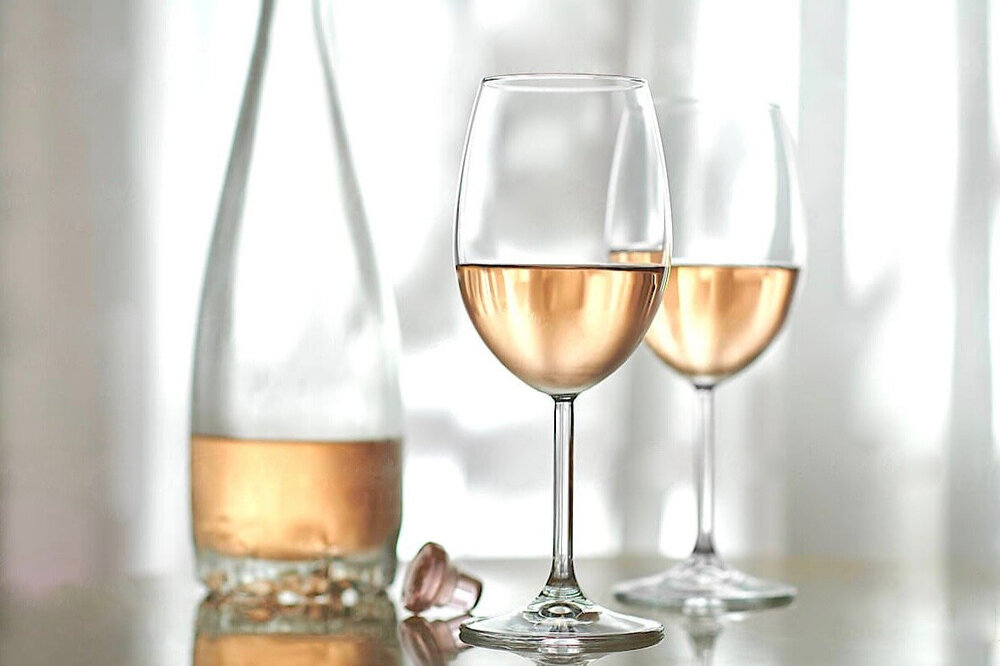 6 Rosés for Spring + Summer Soirées
Mionetto Rosé Prosecco, Veneto, Italy, NV ($12): Amen and Hallelujah! Rosé Prosecco is now officially legit as per the Prosecco DOC Consortium who officially signed it into law last year. Glera and Pinot Noir are the only permitted grape varieties and as always Mionetto is offering fabulous value for the price. This blend of 90% Glera and 10% Pinot Noir is transformed into sparkling wine via the Charmat method resulting in a beautiful, soft pink hued sparkler with enticing notes of red berries, grapefruit and honey. Pair with delicious mushroom risotto and buon appetito!

Mastroberardino Lacrimarosa Rosato, Campania, Italy ($22): This delightful rosato from the renowned Mastroberardino family who've been making wine for 10 generations is made from 100% Aglianico, the region's signature red grape. "Lacrimarosa" means "pink tears" and is named for the wine's method of production during which the grapes are gently pressed, imparting a slight pink color to the wine. This wine has a beautiful, pale rose petal pink color and delicate, mineral-infused aromas and flavors of white peach, melon and citrus accentuated by a brisk acidity that is perfectly tamed by a savory antipasti platter.

King Estate Rosé of Pinot Noir, Willamette Valley, Oregon ($24): Founded in 1991, King Estate is a family owned and operated winery that focuses on organic, sustainable + biodynamic winemaking with a focus on the Pinot Noir grape. The fruit was whole cluster pressed and left on its skins just long enough to develop the pink color + then moved to stainless steel tanks for fermentation. This 100% Pinot Noir rosé displays a deep, rosy pink hue and fresh, juicy, floral-infused aromas and flavors of ripe strawberries, rose petals, wet stone + citrus. It is light + bright up front + crescendos with a mouthwatering, food-friendly acidity.

Out East Cotes de Provence Rosé, Provence France ($26): New lifestyle wine brand, Out East focuses on wines produced from sustainably farmed vineyards tended by the same families for multiple generations which ensures world-class growing + winemaking standards. This delightful rosé is a classic blend of 70% Grenache and 30% Cinsault harvested from cool climate "Green Provence." It is displays a bright, peachy hue with complex aromas + flavors of white peach, cantaloupe, red berries, citrus + spice accentuated by a bright, lively acidity and minerality. It's the perfect pairing for a classic Provençal Salade Niçoise!

Wölffer Estate Summer in a Bottle Rosé, Long Island, New York ($26): This gorgeous estate located in the bucolic splendor of Sagaponack, NY has essentially become the epicenter of the aspirational rosé lifestyle, the US counterpart of Provence. This delightful wine (with an equally gorgeous bottle!) is a lovely blend of 48.5% Merlot, 17% Chardonnay, 13% Cabernet Sauvignon, 13% Cabernet Franc, 3% Gewürztraminer, 3% Sauvignon Blanc, 2% Pinot Meunier + 0.5% Pinot Blanc. It has a coppery-pink hue and savory aromas and flavors of blood orange, pear, apple and spice. The mouth-feel is vibrant, minerally and spicy with a rich texture and fine tannins.

Chateau Musar Jeune Rosé, Bekaa Valley, Lebanon ($28): Hailing from an iconic producer in Lebanon's Bekaa Valley who's been making wine since 1930, this rosy hued wine is a delightful choice for Spring. The Musar Jeune Rosé is made of 85% from Rhône grapes Cinsault and 15% Mourvedre from vines planted since at around 1,000 meters above sea level. It is made using the 'saignée' and pressing method and fermented in cement-lined vats and is released unoaked a year after the harvest. It is smooth and round on the palate with notes of raspberry, almond and red appleskin with a warm, spicy finish. It's perfect for pairing with shellfish, grilled salmon or lighter pork dishes.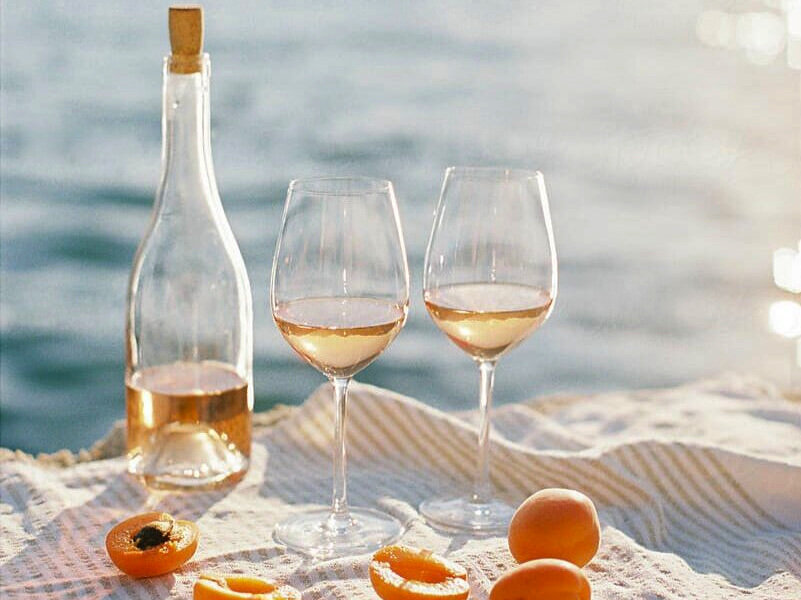 ---
---