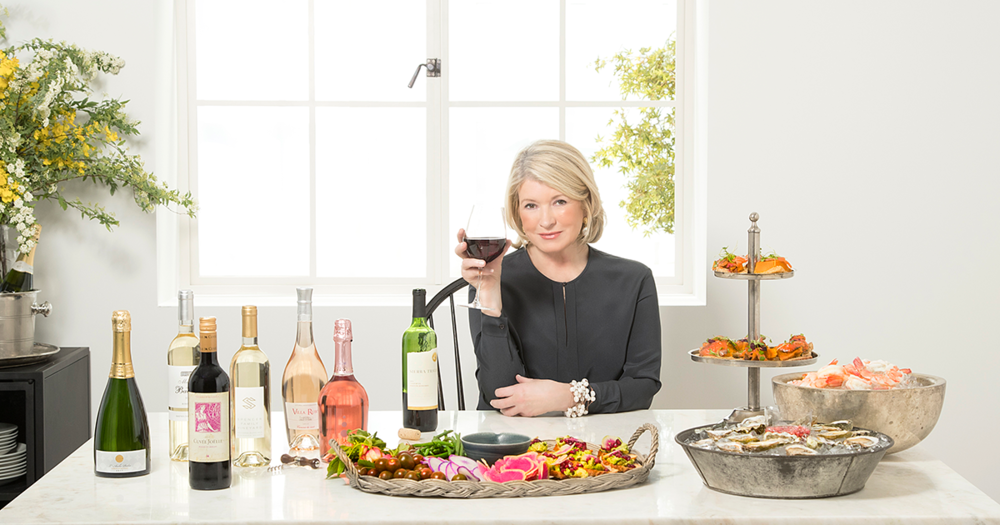 Offers for wine clubs are E V E R Y W H E R E these days!
From department stores to airlines, it seems like everyone wants to sign you up and they're making pretty outrageous-sounding offers to lure you in. One promises "20 wines for a dollar," while another features ONLY "award winning wines" - they all sound great...but ARE they?
In this week's episode of Wines of the Week on Facebook LIVE I tackle this timely topic and feature important Wine Club Warning Signs to keep in mind while shopping around. I'm also happy to taste my way through our featured wines which all come from the Martha Stewart Wine Co.
Yes, Martha has gotten in the wine game, but is her wine club a #goodthing?
Please watch the video below for all the details!
WINES FEATURED IN THIS EPISODE
1.) Georges Vigouroux Voluptueux IGP Côtes du Lot Rosé, France, 2016 ($12)
2.) Villa Ruby de Bernard Magrez 'Caresse de Rosé,' IGP, France, 2016 ($15)
3.) Racine Cotes de Provence Rosé, Provence, France, 2016 ($15)
4.) Abbazia di San Guadenzio Moscato Rosé Dolce, Piedmont, Italy, NV
RESOURCES MENTIONED IN THIS EPISODE
- Martha Stewart Wine Co. website
- All the deets on the different methods of making sparkling wine
- 4 Wine Club Warning Signs  to keep in mind when shopping (scroll to 35:55 in the video for the full list)
I hope you enjoy this episode of "Wines of the Week" featuring Wine Clubs 101 and selections from Martha Stewart's Wine Club. Please watch the video above for ALL the details including my tasting notes on our featured wines as well as my checklist of Wine Club Warning Signs. I'd also love to hear about YOUR experience with wines clubs, good OR bad so please leave your comments below. And to view previous episodes of "Wines of the Week," please click here!
---
---