If there was ever a good time for a story that demonstrates the tenets of both "triumphing over adversity" and "rebirth," I think you might agree, this is it! Bérénice Lurton is the Owner and Proprietor of Château Climens in Bordeaux and she hails from one of the wine region's most esteemed winemaking families. Since 1992 she's been producing some of the most delicious, critically-acclaimed sweet wines in the Sauternes region at Château Climens which are crafted entirely from the Semillon grape. And while Bordeaux is a wine region predicated on the art of blending, the unique terroir of the Chateau simply makes Semillon sing!
In 2017, however, her entire vineyard was damaged by frost, leaving her without any quality grapes to make her famous first wine. But rather than getting discouraged, Bérénice decided to focus her energies on an exciting new project she'd been thinking about for a long time. And, as the result of a chance encounter while traveling, she ended up collaborating with one of the Loire Valley's most esteemed winemakers on this exciting project as well.
So pour yourself a glass of wine, kick back and relax and enjoy Episode #24 of The Wine Atelier Podcast featuring the fabulous Bérénice Lurton and the amazing wines of Château Climens!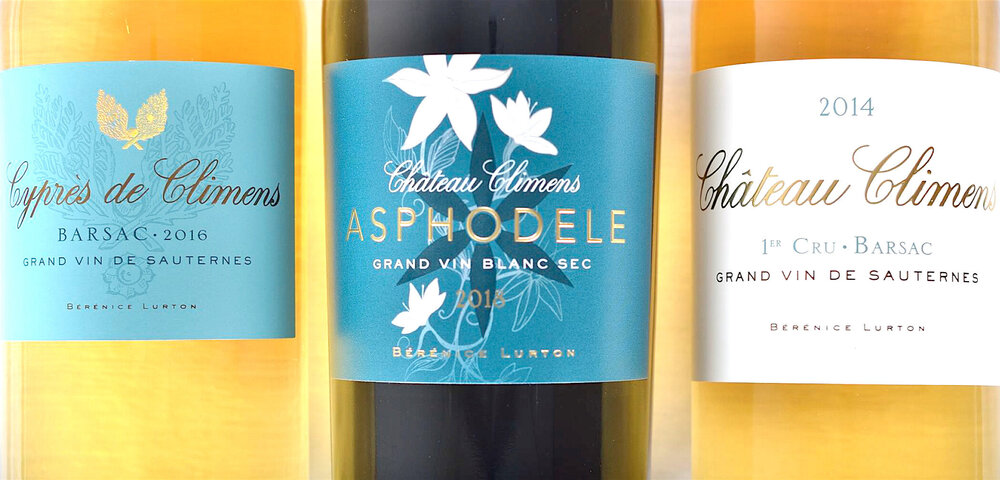 TOP 5 THINGS YOU'LL LEARN IN THIS EPISODE
1.) Why the unique terroir at Château Climens allows the Semillon grape to produce such amazing varietal wines!
2.) The importance of biodynamic farming and why's it's so important at the Château.
3.) Who Bérénice's collaborator was for her new white wine project.
4.) The significance behind the name Asphodèle, the Chateau's first ever dry white wine.
5.) Some of Bérénice's favorite food pairing recommendations for Asphodèle and a few for her other sweet Barsac wines as well.
RESOURCES MENTIONED IN THIS EPISODE
- For information on Noble Rot, aka Botrytis Cinerea, please click here.
- For information on purchasing Asphodèle, please click here. I will also be posting updates on its availability as well!
THANKS FOR LISTENING!!!
– To share your thoughts, please leave me a note in the Comments section below & click here to listen to previous episodes of The Wine Atelier podcast.
– To spread the word about The Wine Atelier podcast, please share this link on social media, in e-mails or anywhere else you like (Thank You in advance!).
– If you enjoyed the show, please click here to go to iTunes and SUBSCRIBE to so you don't miss a thing – AND – your honest review on iTunes would be greatly appreciated!
---
---