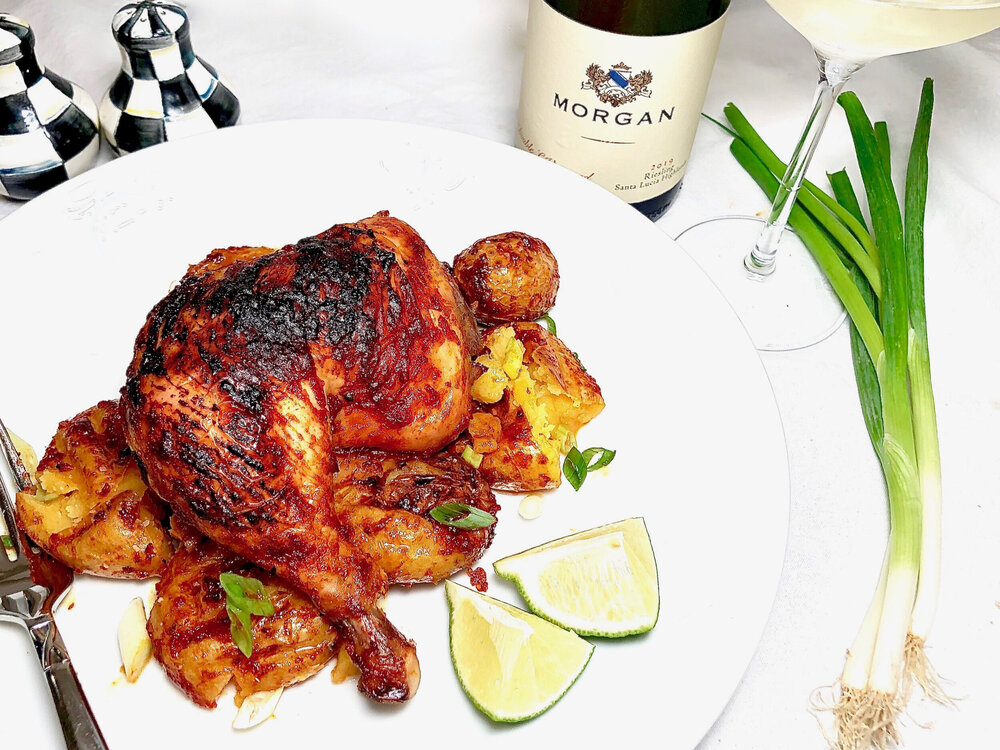 When I think of comfort food the FIRST thing that comes to mind is roast chicken. Succulent, crispy skinned, flavorful roast chicken. And what better time of year for comfort food than Fall, especially in these strange, unusual and unsettling times we're living in. Comfort food has never seemed more necessary.
Roast chicken is one of the first things I ever learned to cook and, decades later, it's still one of my absolute favorite things to make. In fact, I think it's safe to say roast chicken is my "spirit dish." It's a blank canvas upon which you can channel the spirit of a particular season or specific region depending on how you're feeling. From my experience, it seems like most dedicated home cooks have their own signature roast chicken recipe (mine is right here!).
I can't even count the number of incarnations I've experimented with over the years, but I definitely remember the standouts, and this recipe for Gochujang Roast Chicken with Honey-Lime Smashed Potatoes is definitely one of those delicious gems.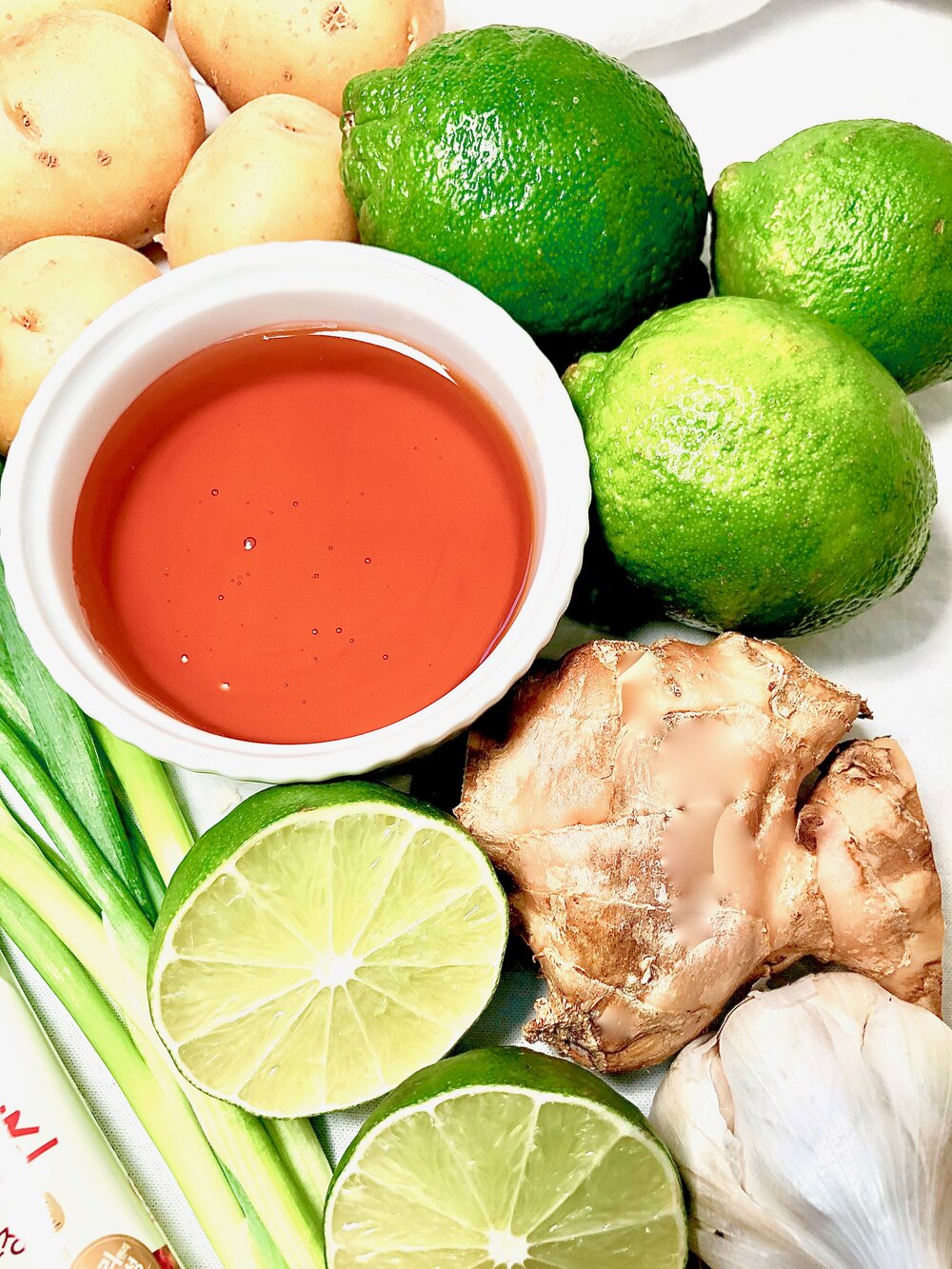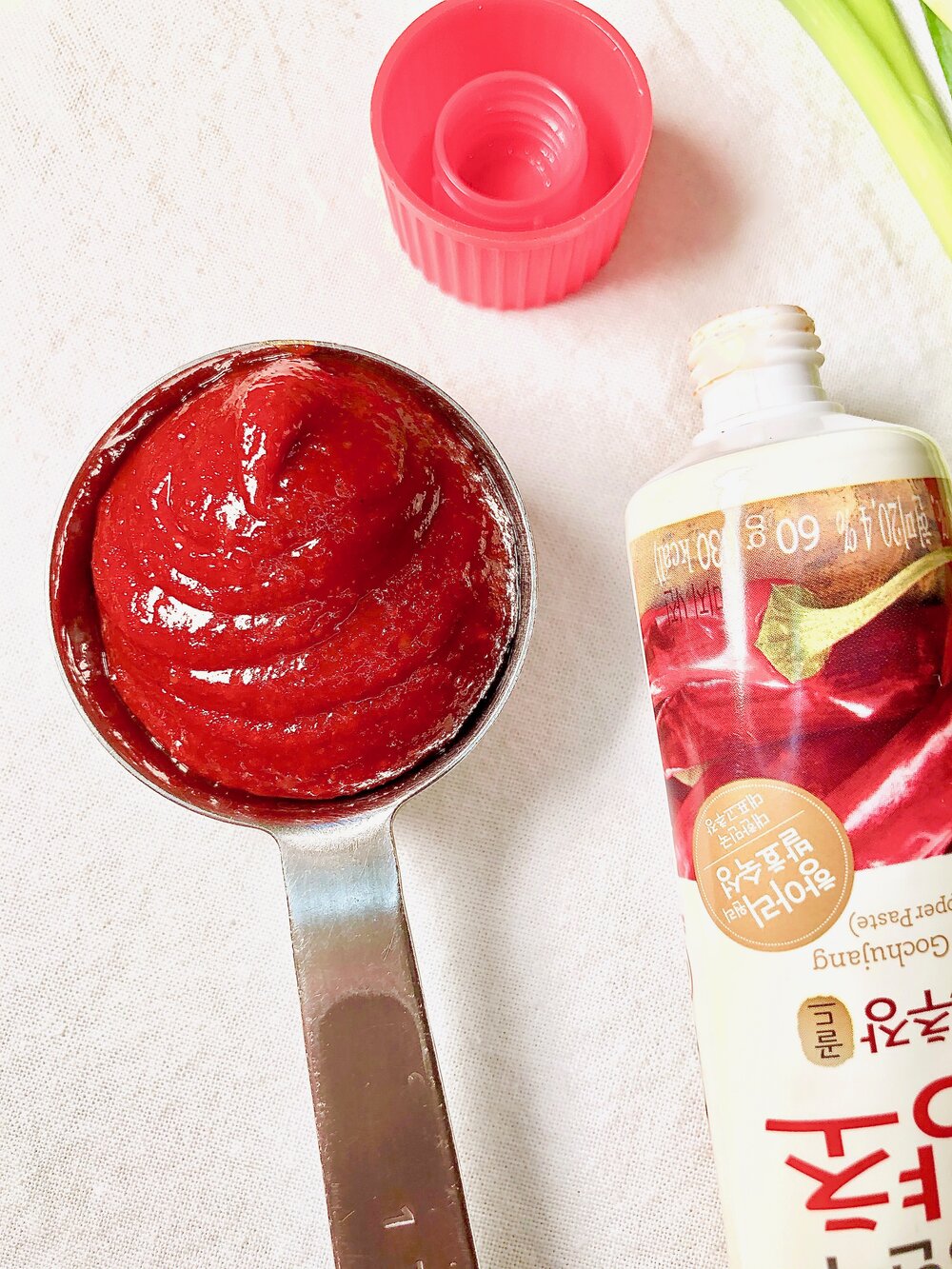 During the pandemic, I've been experimenting with Asian-inspired recipes and ingredients and I've become absolutely smitten with gochujang. This sweet, spicy, fermented Korean red chili paste is packed with flavor and imparts a fiery, umami deliciousness to whatever dish you add it to.
Straight out of the tube, it's a deep crimsony, brick red color but when roasted, it turns a beautiful burnished, mahogany that goes especially well with golden brown roast chicken skin.
Gochujang is made from chili powder, glutinous rice (aka sticky rice), fermented soybean powder, barley malt powder and salt. Traditionally the mixture is fermented over years in earthenware pots, usually outdoors. Over time, the starches in the glutinous rice are converted to sugars which gives the paste its sweetness, while the chili provides the enticing heat. And it's the fermented soybean powder that round out the trifecta with a fabulous umami kick.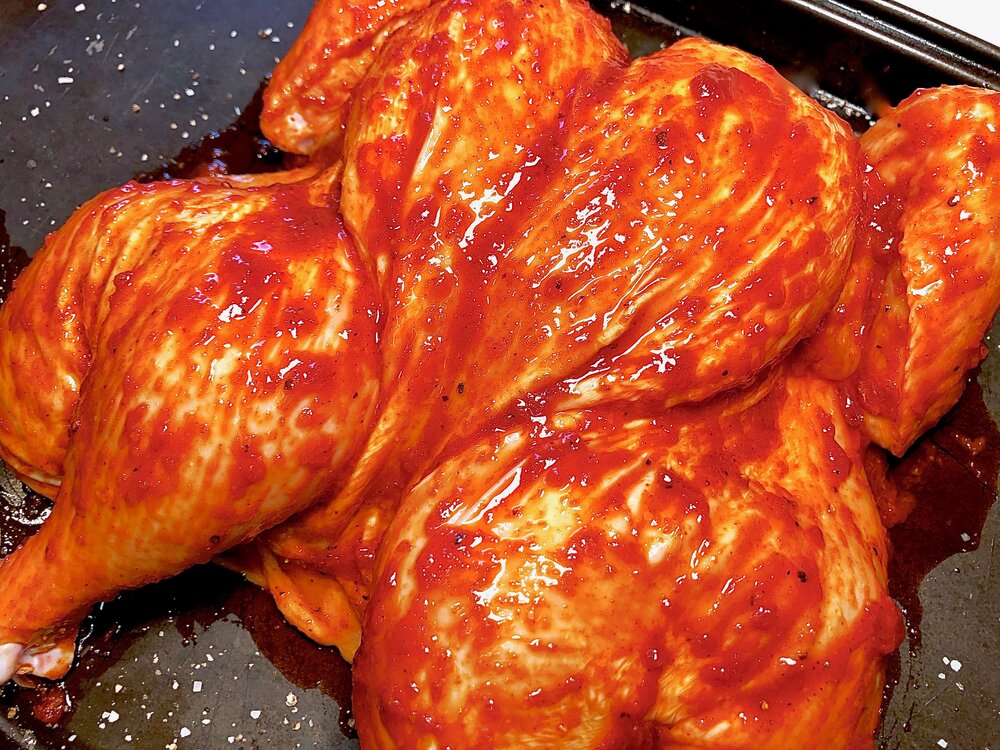 A few important things to keep in mind when making this delicious dish:
The gochujang I recommend is listed below - you will need TWO tubes of this particular brand to make this recipe so Amazon Prime it up and you'll be enjoying this dish within 48 hours!

This recipe will require you to spatchcock your bird and before your mind heads to the gutter, this term simply refers to removing the backbone from the chicken. It is kinda fun, in a much different way than you were initially thinking, and you'll need sharp poultry shears to accomplish this task - I've recommended my favorites shears below. They are an investment you will NOT regret!

A microplane is the best way to grate the garlic and ginger into the gochujang oil and a potato masher sure comes in handy to smash those glorious potatoes. You can also use the back of a wooden spoon but I found it had a tendency to shoot the little suckers across the kitchen. Please see my recs below for both items!
And while hearty roast chicken and potatoes might immediately inspire thoughts of a fuller-bodied red wine…think again! In this case, the heat and spice of the gochujang paste together with the honey and lime in the potatoes should lead you in another direction. Remember, you pair wine as much with the protein as with the "prep" and any other ingredients and it's important that the wine doesn't clash with any component of the dish.
Part of what I love about Asian ingredients are their delightful complex flavors that are so much fun to pair with wine. And when if comes to this recipe for Gochujang Roast Chicken with Honey-Lime Smashed Potatoes, the Morgan Double L Vineyard Riesling ($24), an aromatic dry Riesling from California's Santa Lucia Highlands region, turned out to be the perfect choice! It's notes of lime, peach, honey and white flowers together with a vibrant acidity complemented the dish beautifully, creating a wonderful synergy with its flavors and textures and a truly memorable, lengthy finish.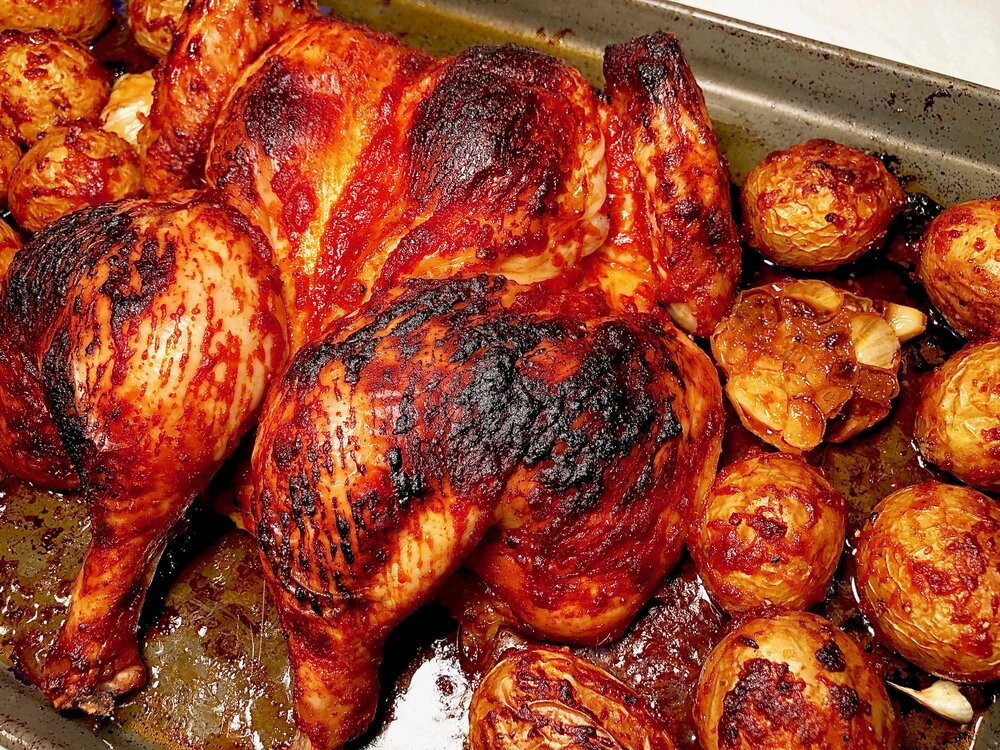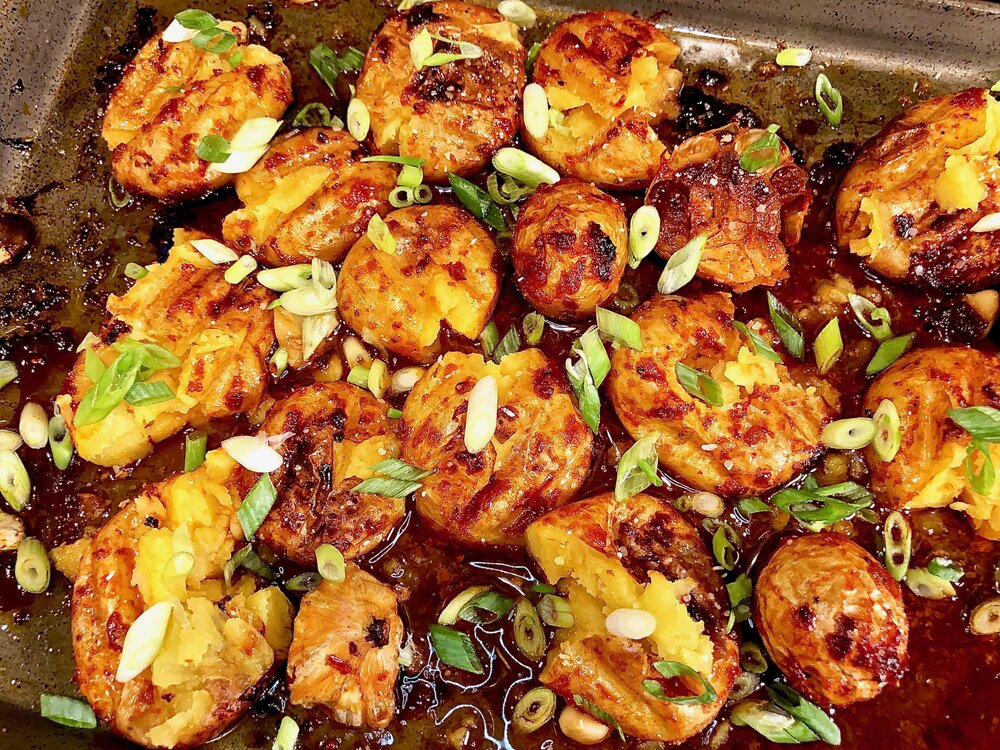 Dan and Donna Lee, founders of Morgan Winery, are true pioneers in the Santa Lucia Highlands AVA with over thirty years of winemaking experience in this very special region. Their crown jewel is the Double L Vineyard, named "Double Luck" in honor of their twin daughters. They purchased and planted the land in 1996 and in 2001 it became the first certified organic vineyard in the entire AVA. Today, the Double L Vineyard is the source of Morgan's best wines, the Double L Pinot and Chardonnay and is one of the most famed wine growing properties in California.
In the event you can't find this particular selection, simply ask your local wine shop for something similar. As I mention in this post, developing a relationship with your local wine shop is one of the most important components to empowering your palate and learning about wine! I hope you enjoy this pairing as much as we do and that it inspires your love of roast chicken in all its seasons and forms.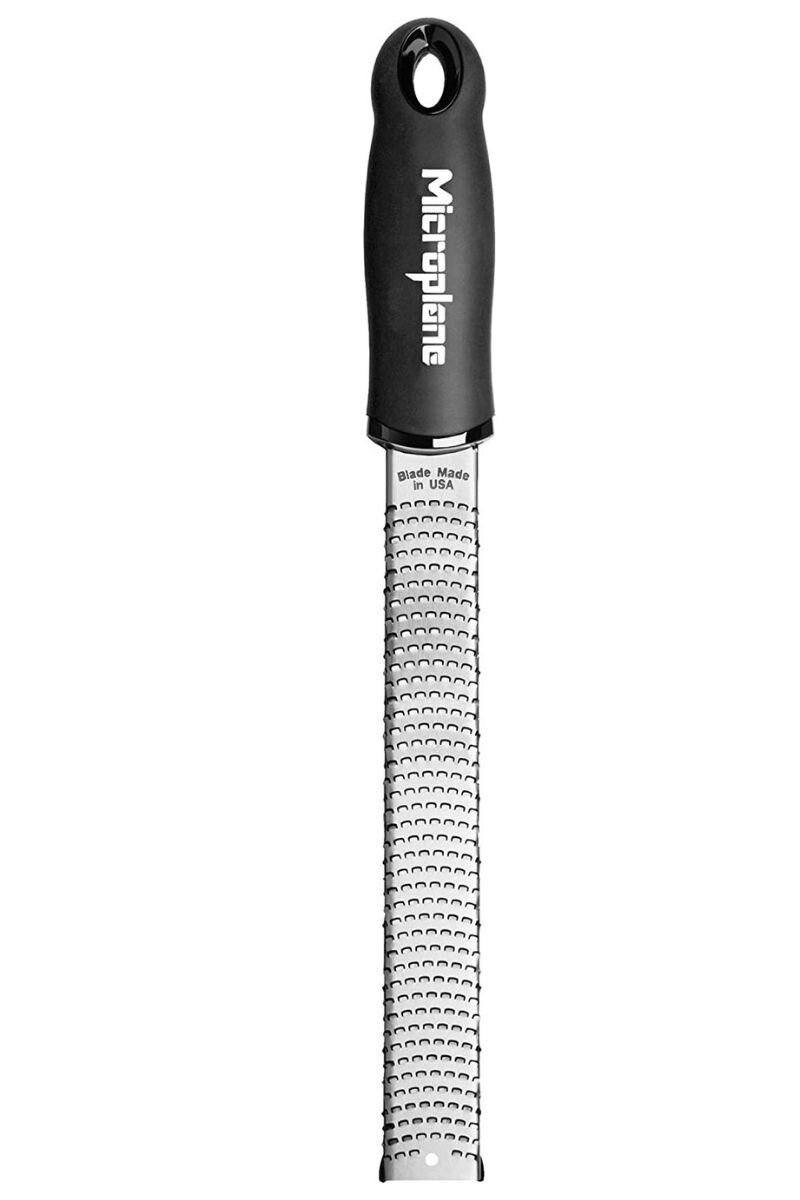 print recipe
"GOCHUJANG ROAST CHICKEN WITH HONEY-LIME POTATOES"
Adapted from FOOD52 recipe by Molly Baz
INGREDIENTS
1 3 1/2-4lb whole chicken

5 Tbsp. gochujang (Korean hot pepper paste)

1/4 cup plus 3 Tbsp. olive oil

1 head of garlic

1 1/2" piece of fresh ginger, peeled

1 1/2lbs. baby Yukon Gold potatoes

2 fresh limes

4 scallions, green + white parts thinly sliced

2 tsp. honey

Kosher salt + freshly ground black pepper
INSTRUCTIONS
Preheat oven to 375 degrees.

Pat chicken dry with paper towels and place it breast side down on a cutting board. Using sharp poultry shears, cut up each side of the backbone from tail to neck until the backbone can be freed + removed + either reserve for stock or discard.

Place freshly spatchcocked chicken (yes, YOU just spatchcocked a chicken), breast side up, on a rimmed, medium-sized baking sheet. You want the chicken + potatoes in a single layer to fill the majority of the sheet. Otherwise, if the baking sheet is too big, the juices will evaporate. Press down on center of breast to get chicken to lay as flat as possible. Season liberally with Kosher salt + freshly ground black pepper.

Whisk together 5 Tbsp. gochujang paste + olive oil in a medium bowl until combined. Peel + grate 3 cloves of garlic from the head of garlic into gochujang mixture, followed by the 1 1/2" piece of peeled, fresh ginger. Whisk to fully combine grated garlic + ginger into gochujang oil. Using a pastry brush, brush half the gochujang mixture over chicken.

Cut the remaining head of garlic in half crosswise + place both halves + baby Yukon Gold potatoes in a large mixing bowl. Add the additional 3 Tbsp. olive oil + remaining gochujang oil + toss well to coat. Season potatoes + garlic with Kosher salt + pepper + toss again to thoroughly combine.

Arrange oil-coated potatoes + garlic halves around the chicken on the baking sheet, making sure the garlic halves are cut side down. Roast chicken + potatoes for 40 minutes without disturbing. Then rotate pan and turn potatoes to coat in juices. Drizzle with additional olive oil if the pan looks like it's getting dry. Roast for an additional 20-30 minutes until chicken is a deep reddish-golden brown + potatoes are golden + tender when pressed with the back of a spoon or potato masher.

Transfer chicken from baking sheet to a cutting board to rest for 10-15 minutes while you prepare the potatoes. Using a potato masher or wooden spoon, gently smash potatoes to expose their flesh to the heavenly juices in the pan so they can soak it up. Drizzle potatoes with 2 tsp. honey + juice of one lime half. Taste potatoes + season with Kosher salt + pepper to adjust seasoning. Finish by scattering sliced scallions over potatoes.

Carve chicken + arrange pieces over roasted potatoes. Serve with remaining lime wedges + be sure to squeeze out roasted garlic cloves into potatoes as desired.
---
---