Picture this: it's a sweltering, Summer day and you're looking for the perfect sweet treat to take the edge off the unbearable heat. Of course, it wouldn't hurt if this treat was also as pleasing to the eyes as it was to the palate and this delightful pink and green Strawberry Pistachio Semifreddo definitely fits the bill.
While this dessert may not fall into the "Fast & Fabulous" category, it is definitely worth every minute it takes to make it. The flavors of ripe, juicy, Summer strawberries complement the vibrant green, nutty pistachios beautifully. This dish is perfect for Summer entertaining since it can be made days ahead of time and simply unmolded and sliced right before serving.
Test text
Semifreddo means "half cold" in Italian and refers to a type of semi-frozen dessert which, in this case, walks the line between ice cream and frozen mousse. This recipe does not require an ice cream maker to prepare, but it does call for a bit of kitchen equipment including a hand mixer and/or stand mixer with a whisk attachment. Of course, you can always do these steps by hand but these two kitchen essentials will definitely cut down on the preparation time and save your arm as well.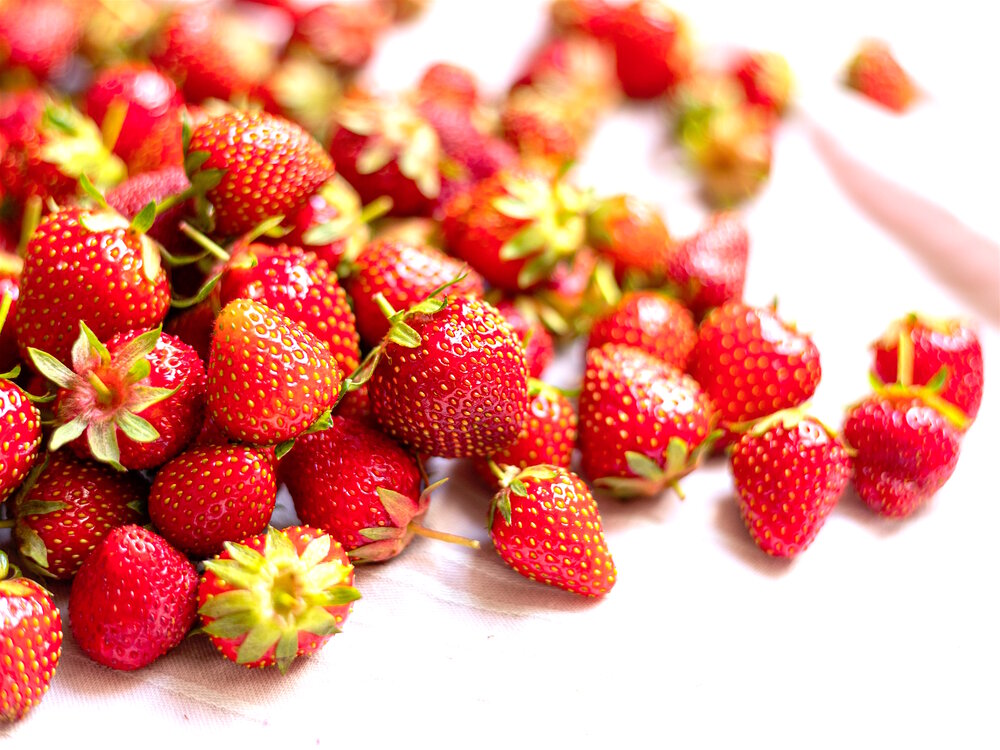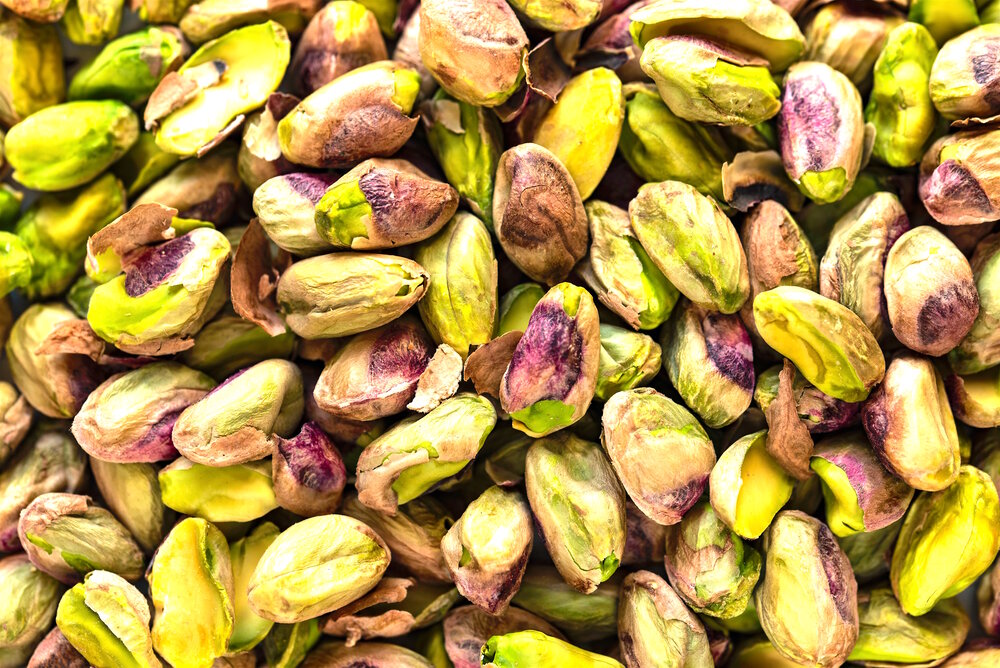 Each layer of this dessert has its own unique flavor and texture: the strawberry layer is light and icy while the pistachio layer is thick and creamy. When eaten together, the two layers create a beautiful mouthfeel punctuated by the delightful crunch of the pistachios.
This beautiful, tasty dessert is definitely on the short list for Summer entertaining at Chez Miskew and I hope you enjoy it as much as we do! xo
Print Recipe
"STRAWBERRY PISTACHIO SEMIFREDDO"
Author: Stephanie Miskew | The Glamorous Gourmet
Serves: 12
INGREDIENTS
1/2 cup unsalted, roasted, shelled pistachios

8 oz. ripe strawberries, hulled (approx. 2 cups)

1/2 cup plus 3 tablespoons sugar, divided

3 large egg yolks, room temperature

1 1/2 cups cold heavy cream

1/2 teaspoon pure vanilla extract
INSTRUCTIONS
Line a standard 5 x 9 inch loaf pan with plastic wrap, leaving a 2" overhang on all sides.

Pulse pistachios in a food processor until coarsely chopped. Transfer to a small bowl, do not wipe processor clean. Place strawberries and 3 tablespoons of the sugar in the processor; puree until smooth and transfer to a fine sieve set over a bowl. Stir puree, pressing on the solids to extract as much liquid as possible; discard solids.

Combine the egg yolks and remaining 1/2 cup sugar in a bowl set over a pot of simmering water so that bottom of bowl is over the water but not touching it. Beat the mixture with a hand mixer on high speed until pale yellow and tripled in volume, about 3 minutes. Transfer bowl to a larger bowl of ice water, making sure the bowl does not tip allowing ice water to seep into the egg yolk and sugar mixture; stir until mixture is very thick and cool, about 3 minutes.

Beat together cream and vanilla in the bowl of a stand mixer on med-hi speed using the whisk attachment until soft peaks form. Whisk 1/3 of whipped cream into egg mixture, whisking until smooth, then fold into remaining cream with a rubber spatula just until thoroughly incorporated.

Pour 1/2 of cream mixture into strawberry puree. Gently fold together until thoroughly incorporated, then pour into loaf pan and smooth top. Fold pistachios into remaining cream mixture and pour evenly over strawberry cream; smooth top. Fold plastic wrap over surface and freeze for at least 12 hours and up to 3 days.

To serve, peel plastic back from surface. Invert pan onto a cutting board. Unmold semifreddo, remove plastic, and cut crosswise into 3/4-inch thick slices. Because the pistachio layer can be a bit softer than the strawberry layer, after removing the plastic wrap you can return the semifreddo to the loaf pan and slice it in the pan for prettier slices.
---
---