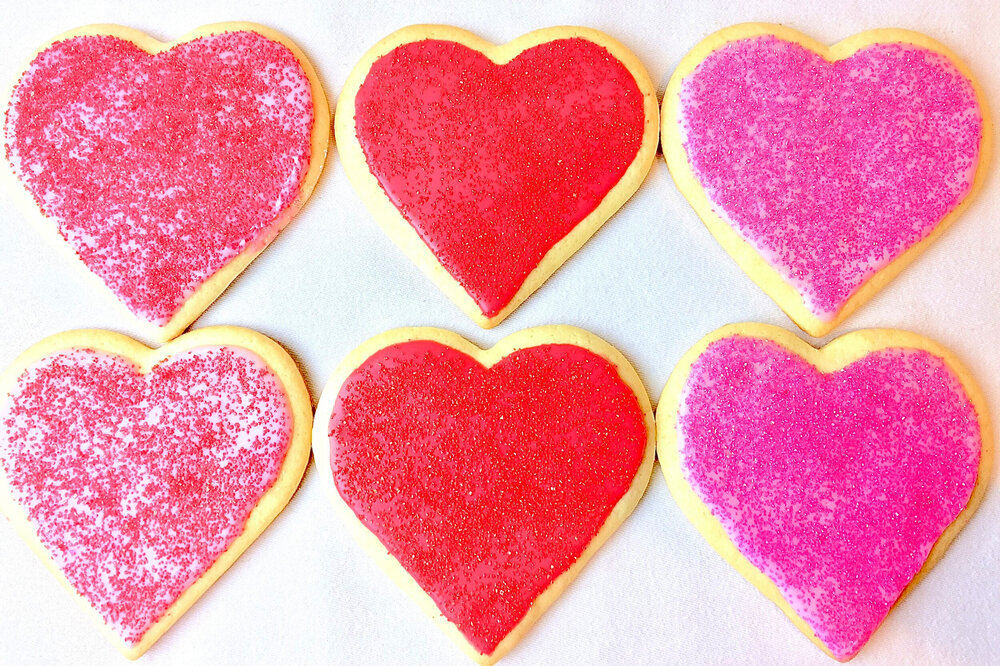 Nothing says Valentine's Day like something sweet, especially something homemade with a sparkly, glamorous flair! My Glamorous Valentine's Day Cookies fit the bill perfectly and are a really fabulous option to make for your sweetheart or share with friends and neighbors.
These cookies are in such demand here at Chez Miskew, I've been known to use this same recipe for other holidays. I simply swap out the cookie cutters and change the colors of the frosting to suit the season or holiday. The jig is up, my foodie friends! But once you taste them I think you'll understand why.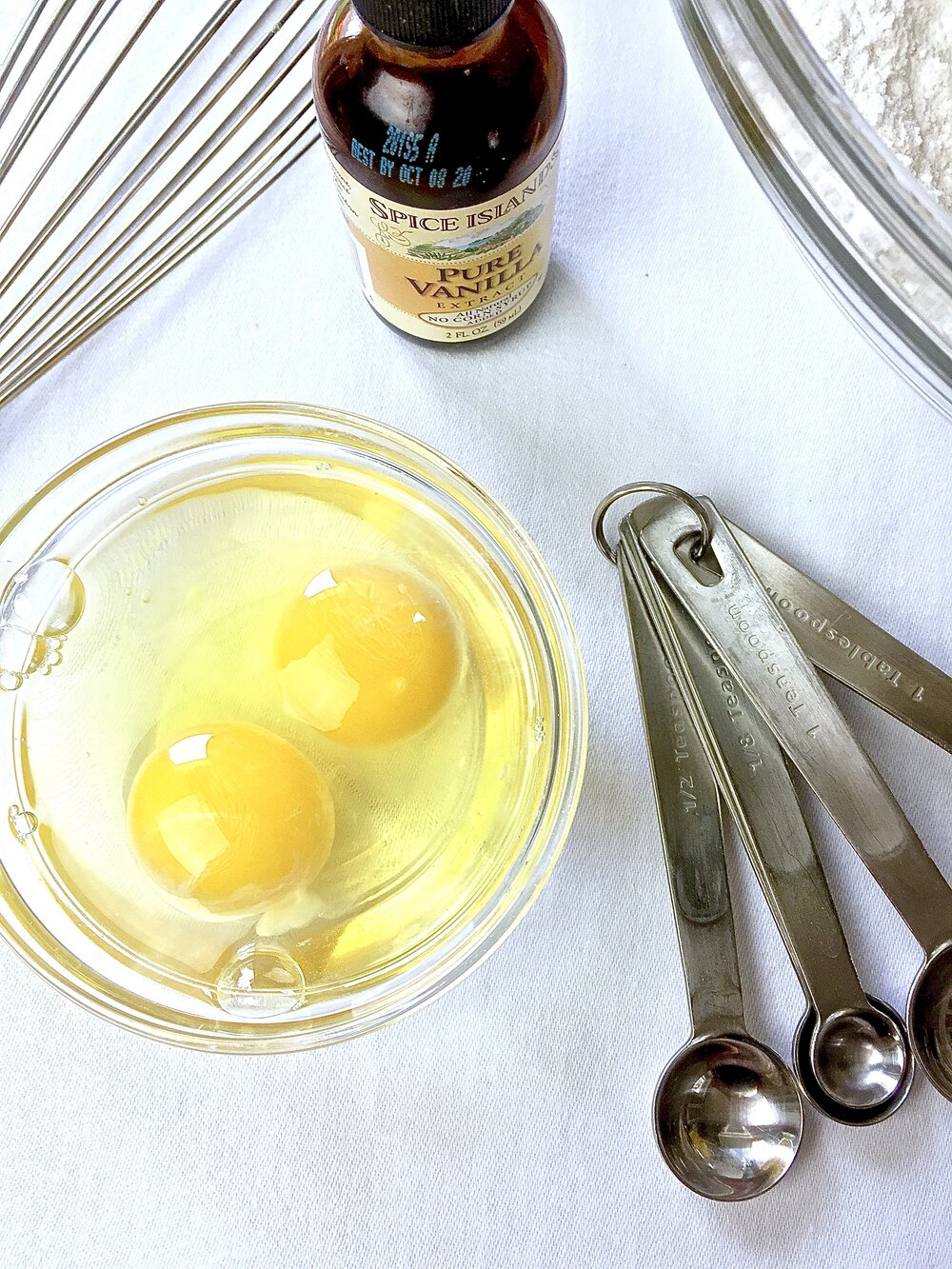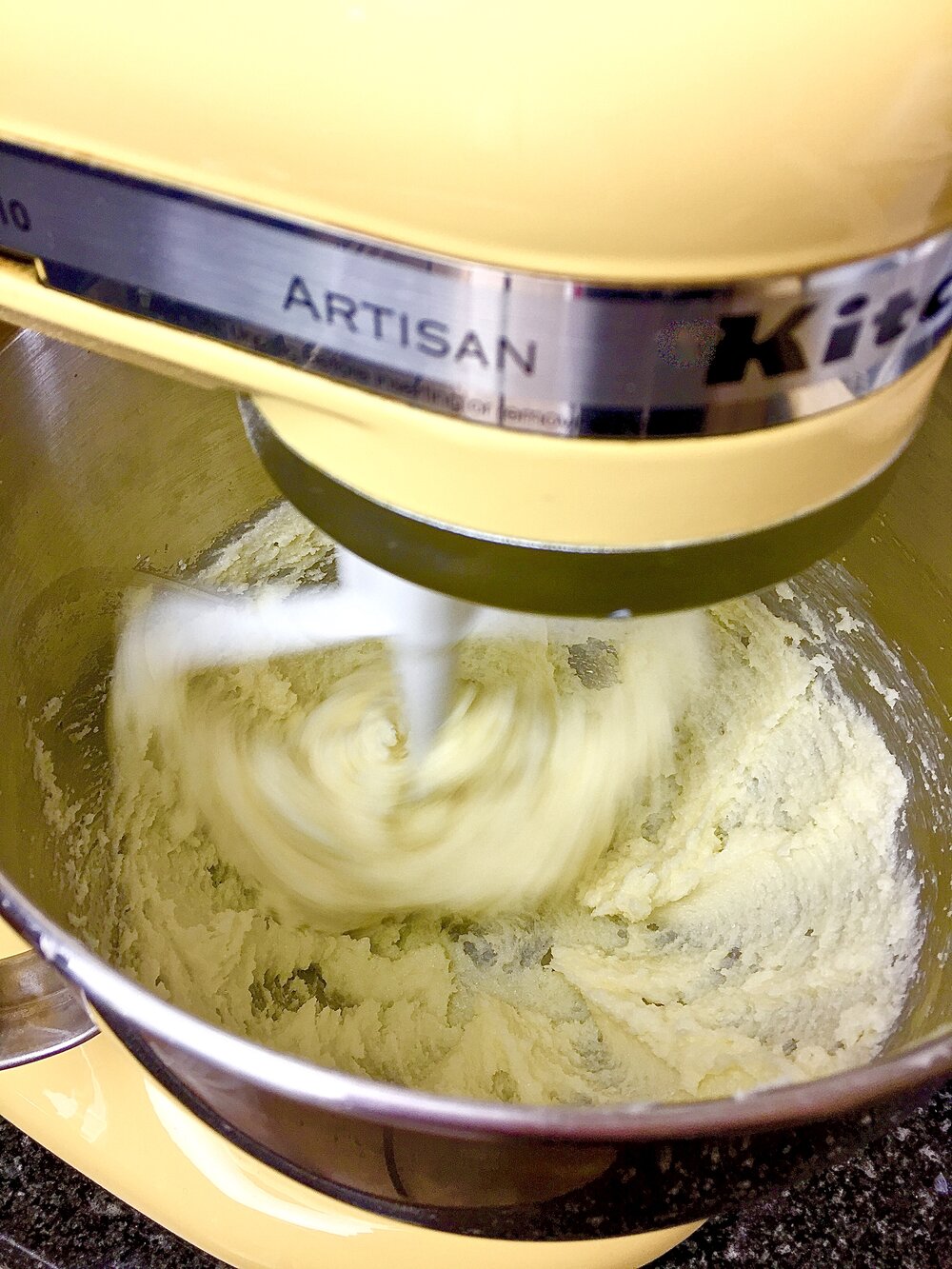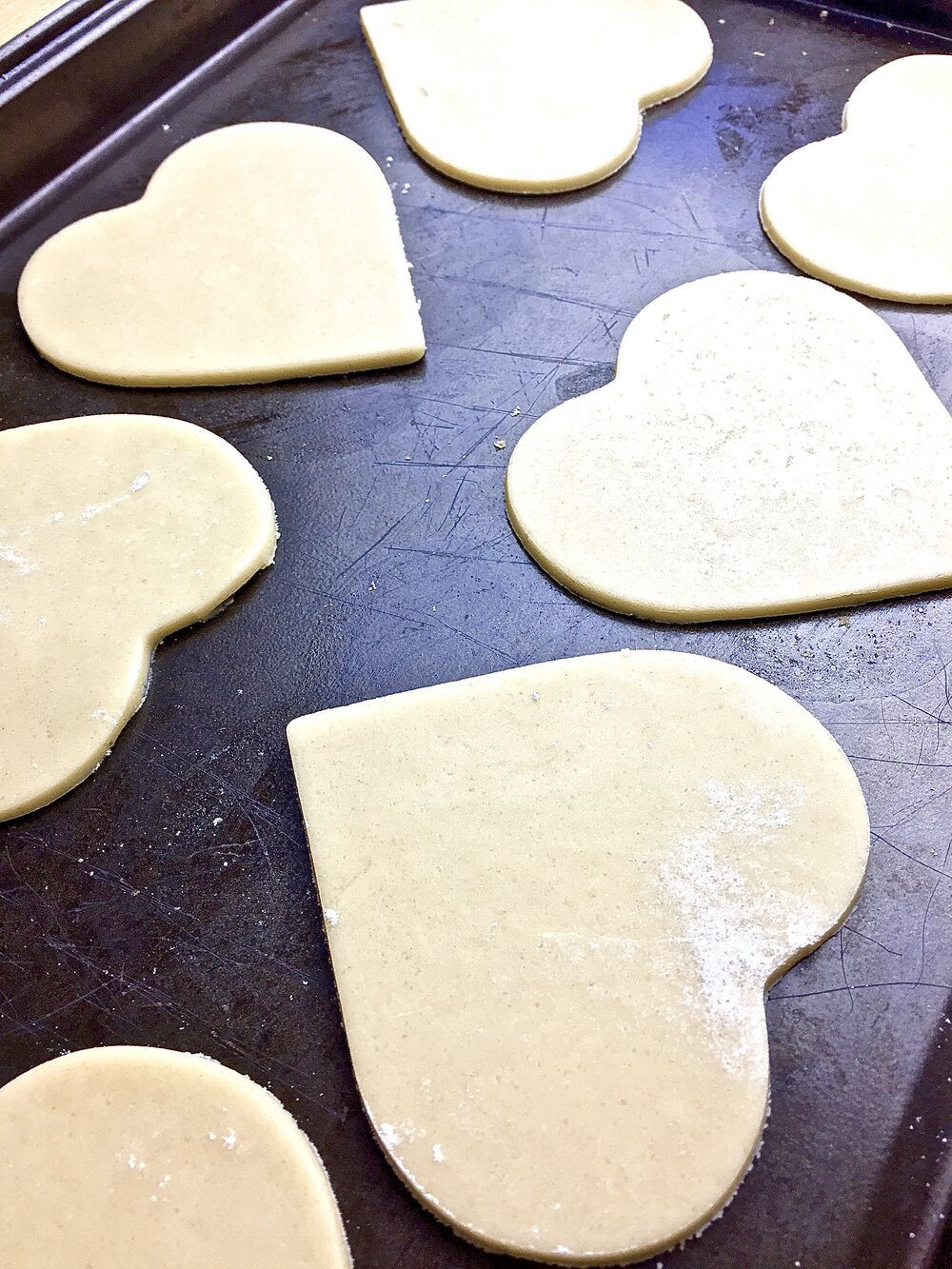 While the recipe itself is pretty basic, I think what makes these cookies taste so darn delicious is the salt. I always bake with Morton's Kosher salt and there's just something about the balance of sweet and salty in these cookies that makes them super addictive. So if you enjoy kettle corn, bacon chocolate bars, Blue cheese and Sauternes or any combination of salty and sweet you seriously need to try these cookies!
For Valentine's Day, I simply use a heart-shaped cookie cutter and I really love the size and feel of this 4-inch Wilton heart cookie cutter (pictured above). An oversize cookie cutter like this one really makes the cookies feel more special. Once cut and baked, you can then get creative and dress up the cookies with pink and/or red frosting and adorn them with oodles of glamorous sprinkles and sparkles. I also highly recommend pairing these cookies with a tall, cold glass of milk - preferably 2%!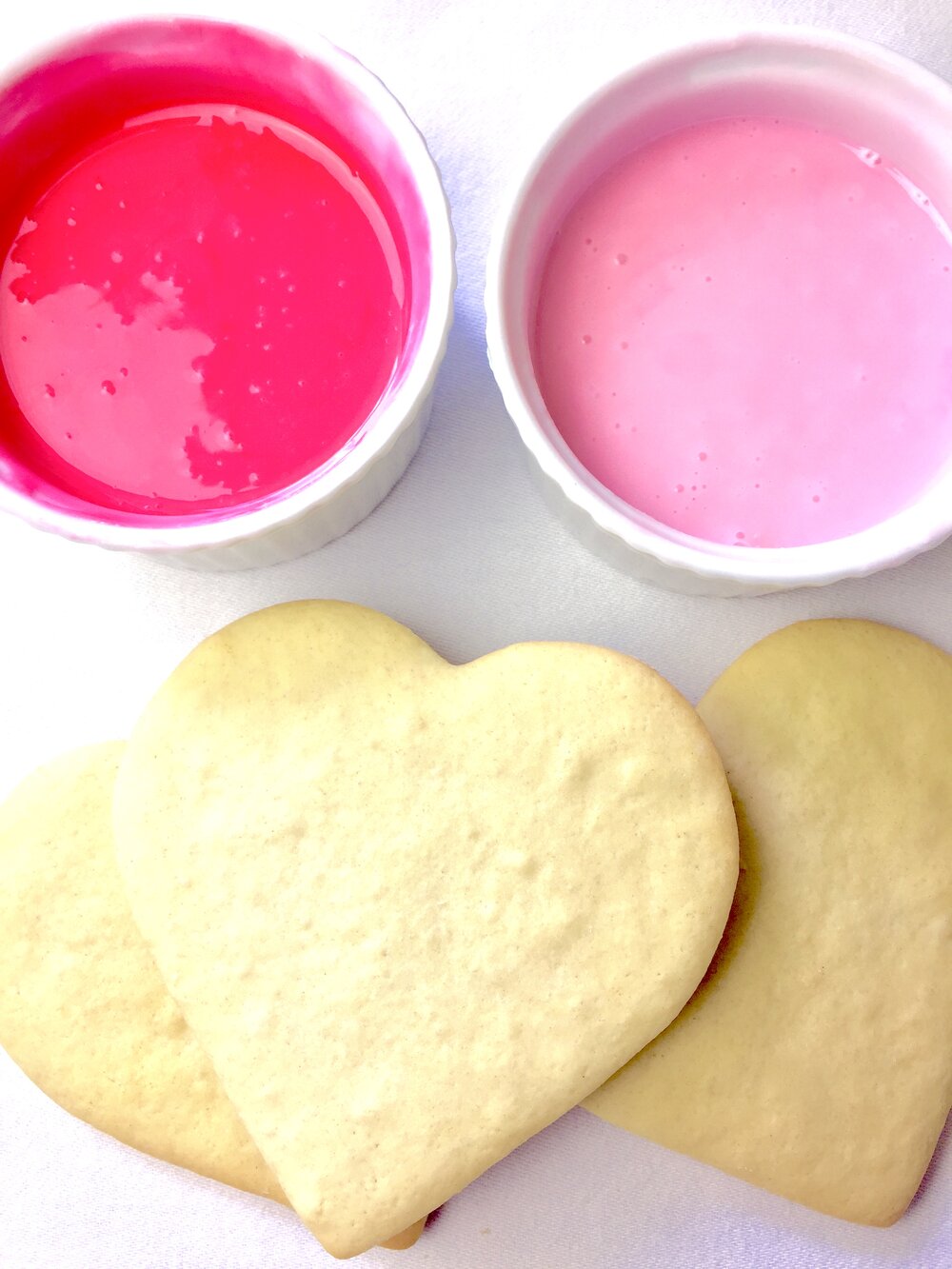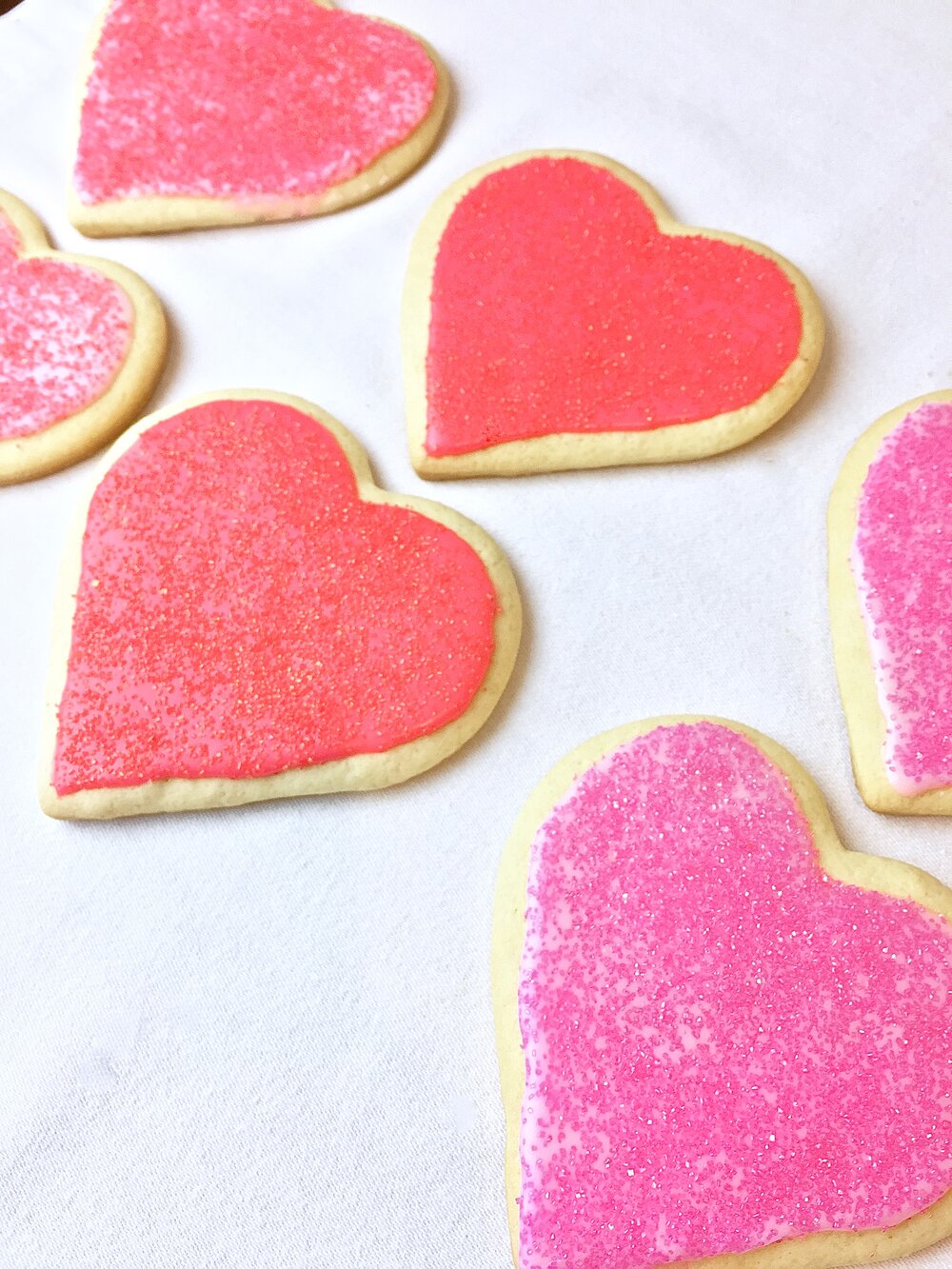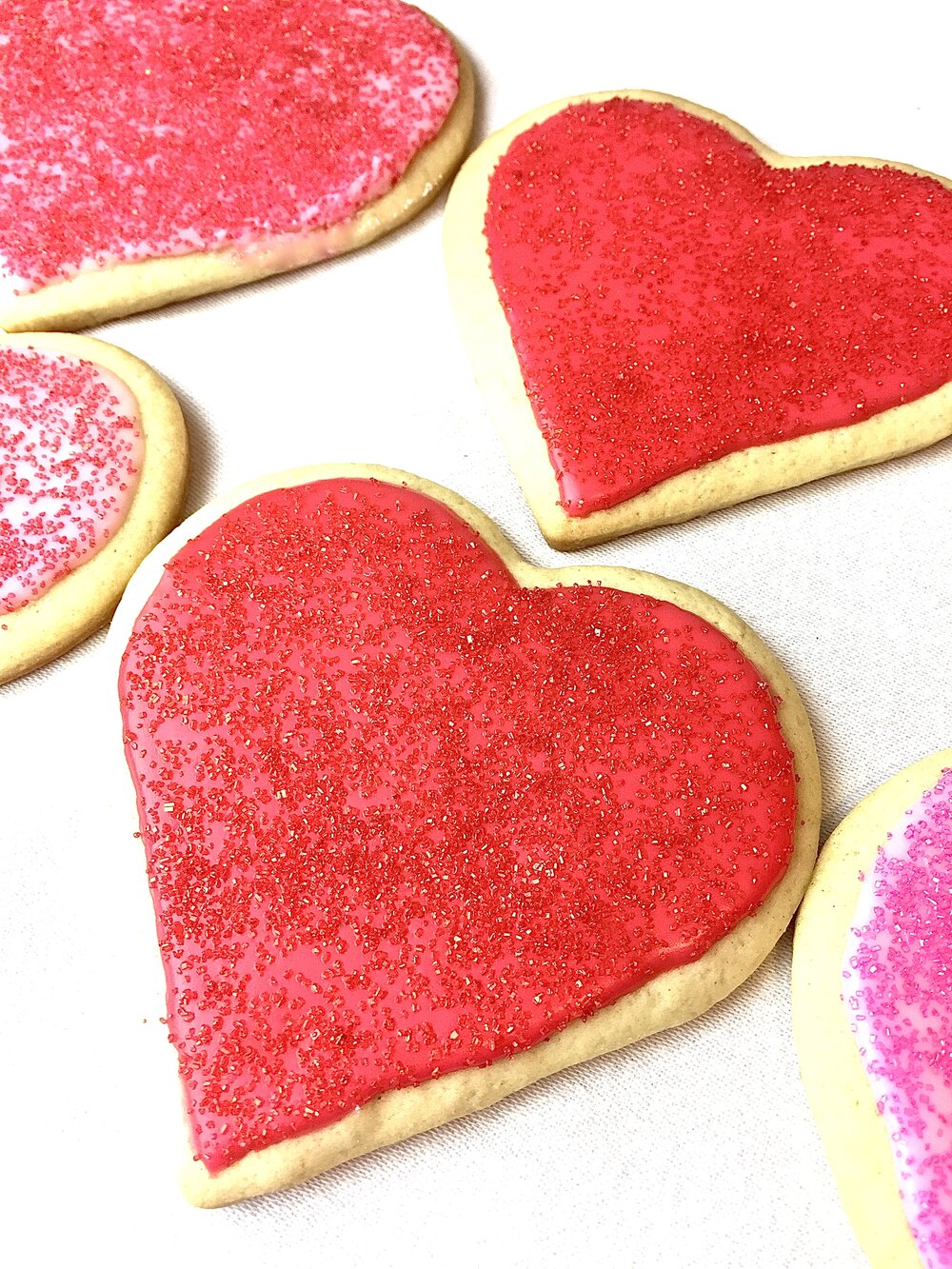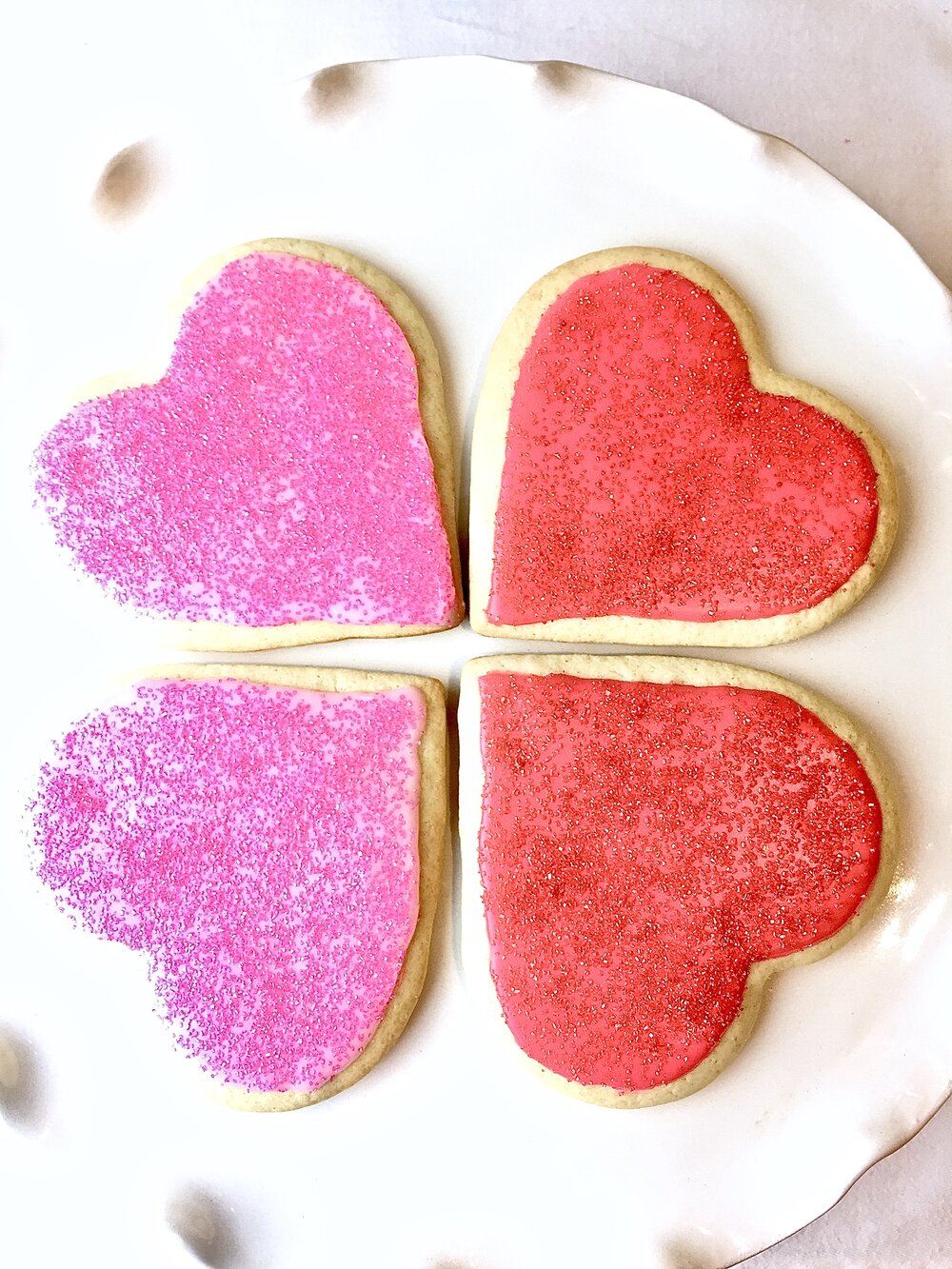 These Glamorous Valentine's Cookies are perfect for giving as special treats for your friends, neighbors and, of course, your significant other. Just be sure to enjoy a couple yourself first because they have a habit of disappearing very quickly!
For more of our Glamorous Valentine's deliciousness including wine recommendations, dinner recipes, gift ideas and other sweet treats, please click here. Otherwise, I hope you enjoy these cookies and have a fabulous Valentine's Day! xo
print recipe
"GLAMOROUS VALENTINE'S DAY COOKIES"
Author: The Glamorous Gourmet | Stephanie Miskew
INGREDIENTS
1 cup butter (2 sticks)

1 cup sugar

2 extra large eggs

1/2 teaspoon vanilla

1/2 teaspoon baking soda

1/2 teaspoon baking powder

3 1/2 cups flour

1/2 teaspoon Kosher salt

2 cups confectioner's sugar

3 Tablespoons milk

Red food coloring

Pink + red sprinkles or anything else you'd like to decorate the cookies with
INSTRUCTIONS
Cream butter + sugar until fluffy. Blend in eggs + vanilla. Add combined dry ingredients + mix well.

Chill for 3 hours or overnight. When ready to bake, preheat oven to 400 degrees.

Roll dough out on a lightly floured surface to 1/8" thickness. Use cookie cutter(s) to cut dough into desired shapes + place on an ungreased cookie sheet + bake for 6-8 minutes. Allow cookies to cool completely before frosting.

To frost cookies, combine confectioner's sugar + milk in a small bowl + mix well. Divide frosting into 2 smaller bowls.

To create light pink frosting, add one drop of red food coloring to one bowl and stir well. For red frosting add 8-10 drops of red food coloring to the other half and mix well. Add sprinkles to cookies immediately after frosting + allow time for icing to dry.
---
---