Last May I asked my Mom friends what their ideal Mother's Day would look like. Almost unanimously, right after "sleeping in" they said "breakfast in bed" so I posted a delicious recipe for baked Blueberry French Toast that was very well received. This year I thought I'd continue the tradition and share another one of my favorite breakfast dishes that would make the perfect surprise for Mom: Neiman Marcus Popovers with Strawberry Butter.
If you're not familiar with the Neiman Marcus popover, let me give you a little background. Of course when I say Neiman Marcus I'm talking about the glamorous department store founded in Dallas, Texas in 1907 by Herbert Marcus Sr, his sister Carrie Marcus Neiman, and her husband A.L. Neiman. While the store has endured many changes since then, one of the most important was the addition of their first in-store restaurant in Dallas in 1953.
The success of the first restaurant led to the addition of others and today some of their most well-known restaurants include Zodiac in the flagship Dallas store (which celebrated its 60th anniversary last year), the landmark Rotunda restaurant overlooking Union Square in San Francisco, and Mariposa in Coral Gables, Florida. We are also fortunate to have a Mariposa at the Neiman Marcus store in Boca Raton which is the quintessential spot for "ladies who lunch," bridal and baby showers, or a quick bite after an arduous day of shopping.
Regardless of which restaurant you're at, in keeping with sacred Neiman Marcus tradition, you will be greeted with a warm, freshly baked popover accompanied by fragrant strawberry butter and a demitasse of flavorful, heart-warming chicken broth. This tradition dates back to the days of Helen Corbitt, a New York-born Chef hired to run the Neiman Marcus kitchen in 1955.
Stanley Marcus called her the "Balenciaga of food" and she was well known for her larger than life personality and how efficiently she ran her kitchen. Even today, many decades later, several of Corbitt's touches live on at Neiman Marcus which includes the sacred popovers and chicken broth.
But for those of you who are wondering, "What the ef is a popover already?" - I'm more than happy to explain. A popover is a heavenly, hollow roll made from an egg batter which is then baked in a special "Popover Pan" (pictured above & available at Williams-Sonoma). The pan is important because it gives the popover its signature shape which consists of a cylindrical, muffin-like base crowned with a voluminous "pouf" that's crispy on the outside and hollow and airy on the inside.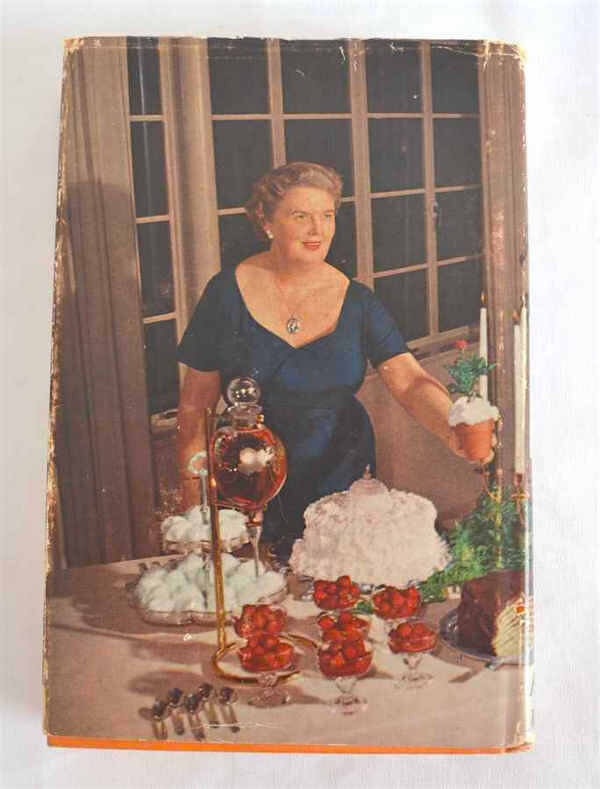 Popovers can be made in either sweet or savory incarnations but for Mother's Day breakfast, the sweet version is the way to go. Fresh out of the oven, they look like misshapen, golden brown globes but on the inside, they are hollow and delicate with a deliciously mouth watering aroma. And once the strawberry butter hits the warm popover - forget about it. The result is positively intoxicating!
Because making popovers is a little time consuming, its probably best to pair them with something simple like a beautiful plate of sliced fruit or berries and/or maple glazed bacon depending on how Mom rolls (no pun intended!). I would advise making the strawberry butter the night before to cut down on prep the morning of. Also, be sure to read through the recipe once or twice. There are a few ingredients that need to be at room temperature and the batter need to rest for an hour halfway through the process which can be a big momentum killer if you're not expecting it.
If you find this recipe makes too many popovers for your celebration, it can be halved for future reference. But any extra popovers can easily be reheated in the microwave. Be sure to heat in increments of 10 seconds at a time until you get a feel for your microwave so you don't overheat them.
For something to drink, a rosé Champagne or other bubbly is sheer perfection! The flavors of the rosé pick up the strawberry notes of the butter beautifully. The J Vineyards Brut Rosé from California's Russian River Valley is a lovely choice as well as the Charles Ellner Brut Rosé Champagne. You can check out these wines as well as our other Mother's Day selections.
I promise a Mother's Day Breakfast in Bed menu featuring Popovers with Strawberry Butter and rosé Champagne will have you looking like Husband, Daughter, and/or Son of the year! Wishing all the fabulous Moms out there a truly delicious day!
Print Recipe
"NEIMAN MARCUS POPOVERS WITH STRAWBERRY BUTTER"
INGREDIENTS
6 large eggs, at room temperature

3 1/2 cups of milk

4 cups all purpose flour

1 1/2 teaspoons salt

1 teaspoon baking powder

1 lb. unsalted butter, softened

1 1/4 cups strawberry preserves
INSTRUCTIONS
Beat the softened butter in a mixer until light and fluffy. Add strawberry preserves and beat until well combined. Put in the refrigerator until ready to use.

Preheat over to 350 degrees. Microwave the milk on high for 2 minutes, or until warm to the touch. Beat the eggs at medium speed for about 3 minutes, until foamy and pale in color. Slowly stir in the milk at low speed. Beat again for 2 minutes on medium speed. Let the mixture rest for 1 hour at room temperature.

Add the flour, baking powder and salt and mix until combined.

Spray the popover pan heavily with non-stick spray or grease with butter. Fill cups almost to the top with batter. Place popover pan on cookie sheet + bake for 15 minutes at 450 degrees, then reduce heat to 375 degrees and bake for 30-35 minutes more. Popovers should be a deep golden brown on the outside and airy on the inside. Serve hot with strawberry butter and Rosé Champagne!
---
---